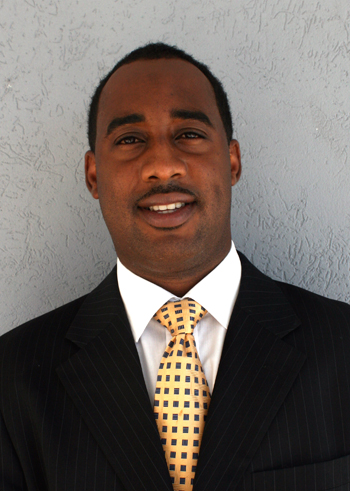 Mr. Londell Albury, Director of Information Technology (IT), Ross University Bahamas. Photo: Robbin Whachell


Grand Bahama Island - Ross University is pleased to announce and welcome Mr. Londell Albury who will fill the position of Director of Information Technology (IT) at the Bahamas Ross University School of Medicine opening in January 2009.

"We are very excited to have Londell Albury as part of our IT Management Team. Londell brings over 7 years experience in building and managing teams, directing large scale technology projects, and a wide range of technical skills in multiple platforms," said Ron Spaide, Ross University's Vice President, Chief Information Officer (Interim).

"Londell will immediately hit the ground running by assisting in managing the technology of our new campus; by creating IT policies and procedures; and by taking part in our overall IT strategic planning process. We are very much looking forward to having Londell on board!"

Prior to this appointment, Mr. Albury headed the IT Department of the Freeport Container Port, Grand Bahama Airport Company, and Freeport Harbour Company.

A graduate of Bahamas Academy, Mr. Albury attained a Business degree from Northern Caribbean University, a Bachelor of Arts degree in Computer Information Systems from Oakwood University, Huntsville Alabama, and is presently pursuing a Master of Arts in Information Technology Management at Nova Southeastern University. His professional training included seminars and specialized courses at George Washington University along with numerous IT and management related training courses.

In his previous professional capacities, Mr. Albury has served in various as an IT Project Manager, IT Steering & Policy Committee member, and other IT roles with both Machinery and Energy Ltd. and the Central Bank of the Bahamas in Nassau, New Providence.

As an IT professional, Mr. Albury has been directly involved in a number of initiatives to implement mission critical business systems, IT infrastructure, and has assisted in the development of key IT personnel.

Londell Albury is married to Deardra Smith, and they have three children.