Lighthouses of the Bahamas are an iconic symbol of the country's history. The Bahamas has the only remaining hand cranked (kerosene) light houses in the world. See them lit by the keepers, learn their stories and let us know if you think they should be saved.
This video features interviews with Dave Gale of the Bahamas Lighthouse Preservation Society, as well as Hope Town Lighthouse Keepers Franklyn Sweeting and Jeffery Forbes Jr. and former lighthouse keeper Caiaphas.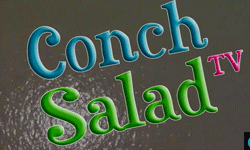 Listen as Conch Salad TV gives a recount of why the lighthouses were so needed in the area to keep sea travelers safe in the Caribbean.

Lighthouses are our history. They are neglected. Lighthouses in Grand Bahama and Eleuthera are already decommissioned. Paradise Island lighthouse is a mess. Hole in the Wall lighthouse is not working and leaking mercury. Should we just go ahead and forget our past?
If saved perhaps lighthouses can again be our guide; by eliminating our past...

Hole in the wall. Elbow Cay, Bimini, and the Woodworth Passage.