Last Updated:

Feb 6, 2017 - 2:32:04 PM
---
Paradise Island, The Bahamas - The 2011 Women's Empowerment Summit was held on

April 27th at Atlantis and
under the theme, "Embrace Your Power" and delivered inspiration, encouragement, and hope; along with acknowledging achievements made by women in the local arena as well as the Caribbean.

The Bahamas Weekly News Team was on hand to bring you this video interview with
international motivational speaker and writer, Lisa Nichols, one of the teachers in the book and movie, "The Secret", and a collaborative author of two "Chicken Soup" series.

Listen as Nichols speaks from her heart and talks about the sweeping success of both books, and how her life changed because of it. "I am not just a business owner and an author, I am just a woman, a single mom who at one time did not money to buy my son Pampers..."

Nichols goes on to explain her personal transformation and a positive thought process, based on 'the law of attraction', which anyone can use to change their life, "Your past does not equal your future. Your future is being designed in this moment based on what you 'think' you should have. If you give yourself permission to do something different, to be someone different, all of a sudden, you will look up and your life will transform into something that is barely recognizable. I am the living example of that."

"There is no fairy dust, potion, and the secret isn't a magic wand. It's a decision inside your mind to say What am I worth?, What do I want?, and what am I willing to do to get it"' Think positively, speak positively and then act according to what your dreams are.

http://www.lisa-nichols.com/Home.asp

Lisa Nichols is a best-selling author, a popular public speaker, a powerful coach, and a charismatic teacher!

Lisa Nichols has reached millions, both nationally and internationally with her powerful message of empowerment, service, excellence and gratitude..

Her participation in the self-development phenomenon, The Secret, catapulted her popularity across the globe. Lisa has appeared on the "Oprah Winfrey Show," "Extra," "Larry King Live" and on NBC's Emmy Award-winning show, "Starting Over."

In addition, Lisa is the founder of Motivating the Masses and CEO of Motivating the Teen Spirit, LLC. Her transformational workshops have impacted the lives of over 210 thousand teens and over 1 million adults.

Her new book,

No Matter What!

Hit 6 bestsellers lists, including the New York Times list, in the first 37 days of being released and has already been sold in 20 foreign languages. Lisa has been coined "The Break through Specialist" by her peers in the industry.)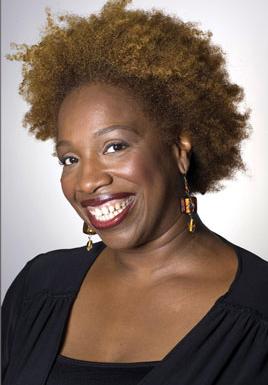 Lisa has been honored with many awards in recognition for her empowering work, including the Humanitarian Award from South Africa, the Ambassador of Good Will Award, Emotional literacy award, The Legoland Foundation's Heart of Learning Award. The Mayor of Henderson, Nevada has proclaimed November 20th as Motivating the Teen Spirit Day. And recently the Mayor of Houston, Texas proclaimed May 9th as Lisa Nichols day for her dedication to service, philanthropy and healing.

Lisa is a dynamic speaker with an extraordinary story and a tremendous ability to touch people's hearts and souls. She is a master at accomplishing unfathomable goals and teaching others to do the same. Lisa Nichols has transformed her life from struggling single mom to a motivational millionaire entrepreneur, and she has dedicated her life to teaching others how to do the same.


This is the first time The Bahamas hosted this global business and leadership networking conference.

For more information go to http://www.womensesummit.com/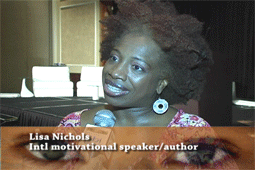 Related articles:


(VIDEO) Interviews at the 2011 Women's Empowerment Summit
(Photos) Women's Empowerment Summit 2011 Delivers Inspiration and Hope
(VIDEO) Women's Empowerment Summit 2011: Embrace Your Power!
Premier Cox of Bermuda to be honoured as the 2011 Regional Woman of the Year at the Women's Empowerment Summit
The Bahamas Weekly wishes to thank their sponsors for this coverage: SkyBahamas Airlines and Bandolera Fashions.





© Copyright 2011 by thebahamasweekly.com

Top of Page