Last Updated:

Feb 6, 2017 - 2:32:04 PM
---
Nassau, Bahamas - ArtOvation with TaDa is a weekly one-hour radio show of one-on-one interviews with the brightest personalities in arts, entertainment and innovation!



Saturdays

at

8am EST tune in to ArtOvation on Star 106.5 FM or via www.star106fm.com
1st - Sonya Farmer and Katrina Cartwright - Popop Studios

8th - Bursel G - Music Producer
15th - Leanne Russell - Visual Artist

22nd - Randy C - Radio Personality
29th - Anna Banks - Visual Artist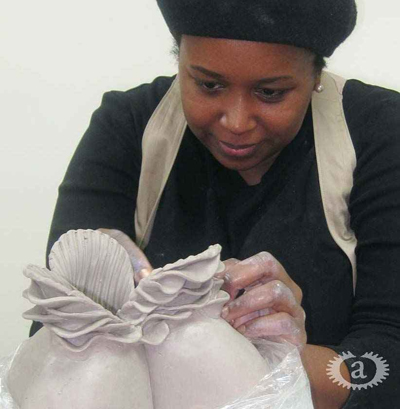 Anina Banks has lived a life defying conventions while eschewing titles and definitions. And yet there remains one word to describe her: Artist.

A native of Nassau, Bahamas, Anina was born with the soul and hands of an artist. From an early age, Anina's natural gifts were enhanced by intensive training in various fine arts mediums, including drawing, painting and print making. A graduate of Drexel University, she began working as a graphic designer in the corporate world and inadvertently took a break from producing new artwork. But her soul craved to create and the hiatus was short lived.

Never one to shy away from a challenge, Anina shifted mediums completely, and began working solely with clay. Possessing a love for natural textures, primarily those found underwater or washed up on the shore, the pieces she began to form were beautifully eclectic, invoking images of conch and sea shells, while simultaneously paying homage to her island upbringing and surroundings.





© Copyright 2012 by thebahamasweekly.com

Top of Page