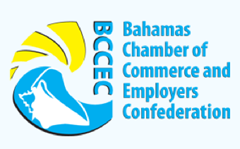 Nassau, Bahamas - Business Leader are invited to attend!

There are a number of incentives for business that are not readily accessed by the local business community. In an effort to create more awareness of the various business incentives, the Bahamas Investment Authority and Office of the Prime Minister, in conjunction with the Bahamas Chamber of Commerce and Employers' Confederation, is putting on a presentation to members of the business community and general public to discuss the benefits available under the City of Nassau Revitalization Act and Hotels Encouragement Act.

Minister of State for Investments in the Office of the Prime Minister, Member of Parliament, Khaalis Rolle will be in attendance and the featured speaker.
The event will be held on Thursday June 21st at the British Colonial Hilton beginning at 9AM.

Please confirm you attendance by contacting Shannie Lightbourne at (242)322-2145 or shannie@thebahamaschamber.com. The event is free of charge courtesy of the Bahamas Investment Authority.