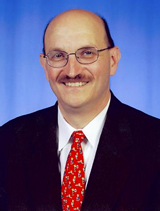 U.S. Embassy Nassau is proud to co-sponsor two "International Trade and Financing Seminars" hosted by The Bahamas Chamber of Commerce and Employers Confederation and the Grand Bahama Chamber of Commerce. The International Trade and Financing Seminars will be held at the Sheraton Nassau Resort on Cable Beach in Nassau May 22-23 and the Pelican Bay Resort at Lucaya in Freeport May 24-25.
The United States Embassy's Chargé d'Affaires John Dinkelman will be a featured speaker at the Nassau event on May 22 and Freeport the event on May 24. Miami-based Global Trade and Financing and Global Trade Insurance Broker, a registered broker for EX-IM Bank, will be the featured company at each event.
Bahamian entrepreneurs who attend the seminars will have a unique opportunity to gain tangible insights on accessing critical financing to purchase U.S.-made goods. One-on-one counseling sessions to pre-qualifying companies will also be available.