Last Updated:

Feb 6, 2017 - 2:32:04 PM
---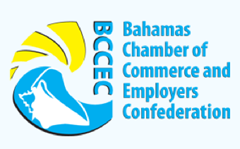 Nassau, Bahamas - When the doors open to the annual BCCEC Gala event at the Imperial Ball Room, Atlantis on November 9th at 7PM, all the past Chairmen over the last 40 years will be honoured. Included in the list is Sir Roland Symonette, the first Premier of the Bahamas who was knighted by Queen Elizabeth II in 1959 and the Minister of State for Investments in the Office of the Prime Minister, Hon. Khaalis Rolle. But the greatest honour of the night will belong to businessman William "Billy" Lowe, owner of Lowe's Pharmacy, who will be the recipient of the Lifetime Achievement Award.

Mr. Lowe is a shining example of an individual whose indomitable spirit and hard work resulted in high levels of success, regardless of his humble beginnings or troubling childhood circumstances. His sojourn into the world of Pharmaceuticals began with his first job in Cole's Pharmacy where he quickly learned while on the job and eventually passed the test to become a licensed Pharmacist. Within a few years, he left that job and opened his own Pharmacy on Market Street. Last month, Lowe's Pharmacy celebrated sixty years in business.

Several other businesses have benefitted from Mr. Lowe's strong entrepreneurial spirit. JBR Building Supplies and Tops Lumber & Plumbing Supplies in Nassau; Standard Hardware and Man-O-War Hardware, and his latest venture Red Top Block & Cement in Marsh Harbour have all prospered under his guiding hand.

A community minded man with strong Christian beliefs, "Billy" Lowe works tirelessly in his own prison ministry, visiting inmates every Sunday to share his faith.

In making the announcement, I.Chester Cooper, BCCEC's Chairman, noted "Mr. Lowe's legendary achievement is a testament to what may be accomplished in business with focus, hard work and integrity. In conferring this award we hope that many new entrepreneurs may be inspired".





© Copyright 2013 by thebahamasweekly.com

Top of Page