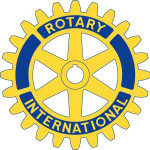 Christmastide Silent Auction to Have Global Reach with New Online Donation Tool



NASSAU, Bahamas - The Rotary Club of East Nassau (RCEN) is the first major civic organization in The Bahamas to partner with local technology company Aliv on the company's newly launched fundraising website, Together.


The first initiative of its kind in The Bahamas, Together is designed to improve fundraising capabilities by providing a secure online payment option while putting donors at ease by ensuring the credibility of organizations and their causes. Together will be used to facilitate RCEN's silent auction which will raise funds for tertiary education scholarships.

The scholarship programme is run by the East Nassau Rotary Club Charitable Trust which hosts a number of events throughout the year to provide small grants to over 15 students annually. Once again, the club is joining with The Bel Canto Singers at their annual gala at the Balmoral Club to host the silent auction. This will be the first time in the club's 55-year history that an online payment option will be available to donors here and around the world.


"The Rotary Club of East Nassau is proud to partner with Aliv, a Bahamian technology provider, on this groundbreaking initiative," said RCEN President Corinne Laville. "We believe that Together will change the way that we raise funds and can greatly enhance the community impact not only of our club but also of Rotary clubs throughout the country and the region."


The RCEN silent auction is live until 10:30pm on November 30. For more information and to make a bid or a donation please visit www.charityauctionstoday.com/auctions/christmastide2018-5704.