Disability Awareness Week 2021 culminated with the Icon Awards, announced by the Disability Affairs Unit of the Ministry of Social Services and Urban Development. The event was held at the National Art Gallery on Friday, December 3 at "A Jolly Extravaganza" hosted by the Training Centre for the Disabled in collaboration with the International Day of Persons with Disabilities and Icon Awards.





AID won "Group of the Year" - Special Achievement in Advocacy. This award recognizes a business organization which, through a significant advocacy effort, improved the lives of people with disabilities. The winner of the Icon award for "Individual of the Year" went to Commodore of the Royal Bahamas Defence Force, Raymond King. Jasmine Frazer was awarded "Courage in Advocacy of the Year", which recognizes individuals who have faced extreme challenges while still advocating for others.




The "Media Advocate of the Year" Icon Award went to Felicity Darville. This award recognizes the media professional or media house who has effectively promoted a better understanding and integration of people with disabilities living in the community. The "Catalyst of Change of the Year Icon Award went to Kendrick Rolle. It recognizes individuals, groups, or organizations that have been catalysts for significant positive change in improving the lives of individuals with disabilities over a long period of time.





Other Icon Award winners included: Board Member of the Year Alvira Dean; Educator of the Year Maria Develeavux; Volunteer of the Year Fruzen Langdon Bethel; Self Advocate of the Year Sheri Fountain; and Parent Advocate of the Year Bridgette McPhee.




Disability Awareness Week was held from November 27 to December 4. In addition, December 3 is recognized each year as International Day of Persons with Disabilities (IDPD). It was started by the United Nations General Assembly in 1992, and national celebrations are led by the Disability Affairs Unit. This year's IDPD theme is "Leadership and Participation of Persons with Disabilities Toward an Inclusive, Accessible and Sustainable Post-Covid-19 World".




The Disabled Persons Organization (DPO) President Antoine Munroe stated: "Although we have made significant strides to improve the quality of life for Persons with Disabilities (PWDs), it is our view that much more can be done in order to realize our goals of inclusion for all. Educational opportunities and vocational training are of paramount concern in our community, which would enable us to pursue and obtain gainful employment. This is an initiative that NGOs have been struggling with due to the lack of financial support or sponsorship. Our tertiary institutions must play a vital role in this endeavor."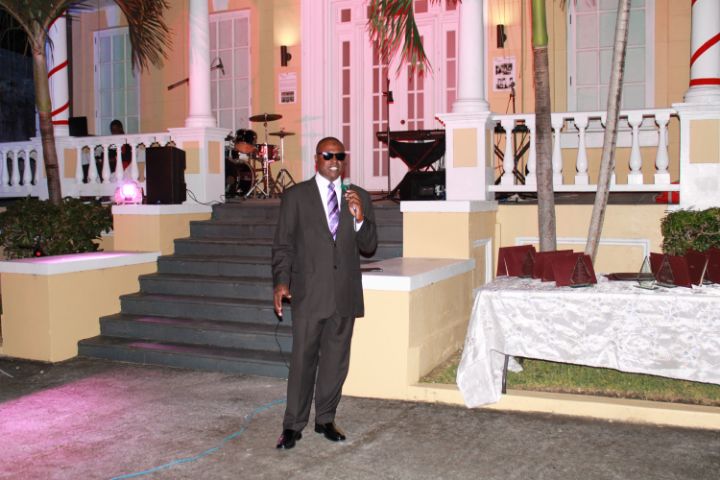 "In the year 2021, it is unbelievable that PWDs in the Bahamas are still being refused employment based on their disabilities. Discriminatory laws must be enforced and adjusted if they already exist, to eradicate this vexing problem (PWDs Equal Opportunities Act 2014, A16S2ptA ptB). The language used when referring to persons with disabilities by journalists and news reporters must be improved as well as access to relevant technology as it relates to television and movie theaters. This would allow all persons with disabilities to participate in entertainment and social activities just as other people can."





"During this worldwide pandemic of COVID-19, PWDs who are already experiencing insurmountable challenges - financial and otherwise - are having to cope with the greatest difficulties. Our resilience and sustainability are drastically and constantly being put to the test. We are finding it almost impossible to survive. Much more needs to be done to address the specific needs of PWDs both in the Government and private sector. There must be a collaborative effort and an increase in Government subventions which will enable us to create opportunities for equality. If these improvements are made, it would cause a paradigm shift that would allow more persons with disabilities to contribute at national and international levels."




The 2021 Disability Awareness Week closed out on Saturday, December 4 with a Family Fun Day, Celebration of Unity and Strength Rally Concert, and Drive-in Movie. There was free food, rides, games and entertainment for all children with disabilities. The highlight of the evening was the "Money Raffle". The Disability Awareness Week Fundraising sub-committee led the way with the first donation and encouraged attendees to make donations. At the end of the evening, one student with a disability who attended the events that day walked away with this grand prize. The winner, Jonathan Moxey, an individual with autism, received the cash prize along with a computer tablet, donated by the Disability Affairs Division of The Department of Social Services.




The Disability Affairs Division also awarded certificates of appreciation to individuals and entities for invaluable service to the community of persons with disabilities. They include: Tarmina Strachan; Hanna McPhee; Canon Basil L Tynes; Charlene A Musgrove; John Miska Clarke Jr; Shekera Johnson; Linda Ward; Pastor Tyrone F Johnson Sr; Nurse Barsha Smith; Bradia Braynen; Judy Carey; Sheila Culmer.
Corporate entities and NGOs who were also awarded with certificates were: Guardian Talk Radio; The Salvation Army; and Kiwanis Club of Cable Beach.