Last Updated:

Feb 6, 2017 - 2:32:04 PM
---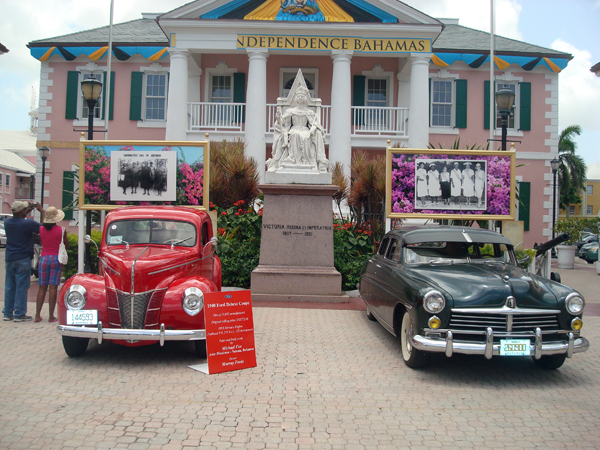 Nassau, Bahamas - Rawson Square was all abuzz with a different kind of activity in the last weekend of July. We have become accustomed to Rawson Square being used by Church organizations, educational organizations and various types of musical presentations. More recently the Square has been used as Tributes, including the tribute to Queen Elizabeth II and the Royal Family when Prince Harry visited The Bahamas and most recently the tribute to several prominent Bahamian Woman.

But on the last Saturday in July, Bahamians and tourists alike were treated to a look back in time as the Antique Auto Club of The Bahamas displayed a couple of dozen vehicles of various makes and vintage in Celebration of the Club's 25th Anniversary. The club was "given birth " on July 26, 1987 when six men (now known as "the Original Six") interested in the vintage automobile hobby came together and held their first meeting.


A Club spokesman explained that the club is a bit of an offspring of The Kiwanis Club of Cable Beach. In 1986, Don Aranha, Kiwanis President at the time had a vision of holding an Antique Car Show as a fund raising event and located about a dozen vehicles on the island to hold a successful show. Out of that show, came a suggestion to form a vintage club and three men that were a part of it (the other two being Charles Johnson and Murray Forde) began making plans that culminated in the first meeting of the "Original Six" about a year later. "When we formed the Club, we never thought about it still existing 25 years later" said Club Secretary, Murray Forde "not that we thought it wouldn't last, we just didn't think about it. But overall, it has been a great experience". Current Club President, Brendan Foulkes added "The Club is more than just about cars. Through our shared passion and love for vintage vehicles, we have all become good friends. Without the friendship and fellowship that develops, no organization can last as long as this one has. Giving back to the Community in the Charities that we support just adds to the enjoyment and satisfaction".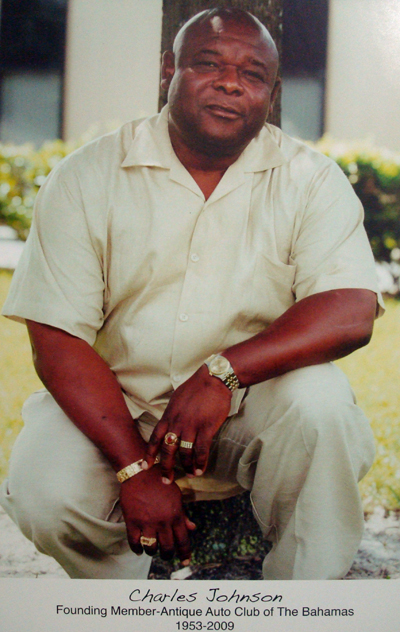 The Club now has a membership of some 55 men and women and over 100 vehicles. The club holds an Annual Antique Auto Show and Cook-out each March, full proceeds of which are donated to a Charity involving children and also conducts an annual Christmas gift giving project for underprivileged children. The Club, of course, also supports the Kiwanis Club of Cable Beach in its Annual Antique Auto Show and Cook-out, proceeds of which support that club's Community Service projects. This year's show is now scheduled for Saturday, September 1st at Arawak Cay.


Other planned activities during the remainder of the year include the Annual Cruise to the Cure, a fundraiser for The Cancer Society of The Bahamas in partnership with the Friends of Distinction Riders Club in September. The Club will also be supporting The Second Annual Bahamas Speed Week Revival, which is set to start on November 24.


President Brendan Foulkes added "We received several complimentary comments from tourists to our shores on the Rawson Square display. Many of them were pleasantly surprised at the display and we enjoyed talking with them. We hope to make our ongoing anniversaries something special, so look for us in Rawson Square again next July".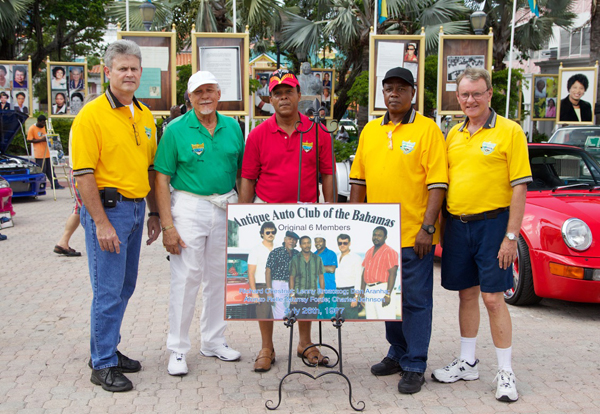 © Copyright 2012 by thebahamasweekly.com

Top of Page