Last Updated:

Jun 8, 2018 - 3:40:36 PM
---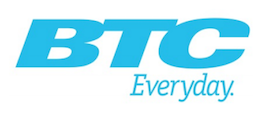 Nassau, The Bahamas - With a major overhaul of its main network hub, The Bahamas Telecommunications Company Limited (BTC) has confirmed that it is ready for the 2018 Hurricane Season. All year long, the company has undergone rigorous checks, balances and training exercises.

CEO, Dexter Cartwright said, "The Hurricane Season is here again, and we have ensured that BTC is in a state of readiness. We are committed to providing the best telecommunications experience across every island and keeping The Bahamas connected. We've recently completed an upgrade of our Poinciana location, where the heart of our network is located. Additionally, we've also undergone a major improvement of our Contact Center. Throughout the country, our teams have ensured that our mobile towers and generators have been inspected and fuelled. We've also ensured that spares for repairs have been deployed throughout the country for immediate action as a precautionary measure."

The company's Business Continuity team has conducted several training exercises for team members, including simulation exercises. "We take Hurricane preparation very seriously, as we know that our customers rely on us to stay connected with loved ones and with businesses. We have also made the necessary preparations to respond a Hurricane if necessary," Cartwright continued.

BTC also maintains a strong partnership with the National Emergency Management Agency (NEMA). Last year, the company provided mobile devices for the organization's junior communications team, who assisted with providing the public with timely information. Additionally, the partnership also allows NEMA to use BTC's text-messaging platform to provide updates for customers.

BTC remains the country's major quad-play provider, providing a full suite of landline, internet, mobile and television services for consumers and businesses.










© Copyright 2018 by thebahamasweekly.com

Top of Page