Last Updated:

Feb 6, 2017 - 2:32:04 PM
---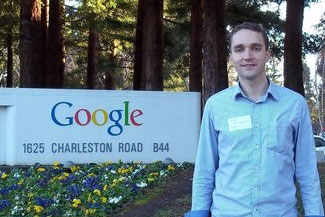 Nassau, Bahamas – "Why can't we develop our own Silicon Valley in The Bahamas?" wonders E-commerce consultant, Damien Forsythe who is president of the Bahamas Internet Association, works full time and also consults in various aspects of the Internet and social media field.

Bahamian born, Damien Forsythe is an E-Commerce consultant with a degree in Business & E-Commerce from The University of New Brunswick, Canada and has many years of education and training in the field. He recently received his "Individual Google Adwords Certification" after successfully completing an intense training workshop in Silicon Valley (San Jose, California) and exams provided by Google with focus on how to implement and manage Google advertising products and services.

"Google is in the advertising business where over 90% of their revenue is derived from some sort of advertising," said Forsythe. "All of their products and technology are basically extensions of their advertising products with a focus on improving their user experience and increasing user search volume and general interaction with Google," he explained. "More interaction leads to more revenue."

Forysthe feels that his certification is timely as he is able to apply what he has learned. "I have continuously found that Google advertising products work for the advertiser," he said.

Competition for the share of online advertising has increased. Although the two major forms of online advertising, search marketing and display advertising have been in use for many years, their use and share of total advertising budgets continue to expand. According to the Interactive Advertising Bureau, 2010 was a record year for online advertising in the United States where there was an increase of 15% to $26 Billion.



Paid Search Marketing, Search Engine Optimization, Web Usability, Analytics and E-mail Marketing are some of the areas that Forsythe works in. "Paid Search Advertising is an important part of an overall online marketing strategy, both for long term sustainability, brand awareness, new customer acquisition and as a way to test a promotional message, before investing in and scaling out much larger campaigns," he stresses.

After receiving his Google Adwords Certification, Forysthe said, "I'm thrilled to receive this stamp of approval from Google. While online advertising is a multi-billion dollar industry, it is amazing how it still continues to grow and how many opportunities still exist."

Forsythe feels that going to Silicon Valley for the training was not only a great experience but he would like to see The Bahamas make a stronger mark in the Internet and E-Commerce areas. "Why can't we create a tiny "Silicon Valley" in Nassau?" He feels that a cottage industry could be created with 10 to 20 tech entrepreneurs who network and work together.

And example he uses is: "If we have thousands of Bahamian & Expat professionals working in the offshore financial services in The Bahamas, why can't we have a small offshore tech industry?" Forsythe is working on finding out the answer and he feels that The Bahamas Internet Association will play a small part in helping that process along.




About Damien Forsythe:

Damien Forsythe is an E-Commerce Consultant, with a degree in Business & E-Commerce from The University of New Brunswick, Canada. He consults with clients in areas such as Paid Search Marketing, Search Engine Optimization, Web Usability, Analytics and E-mail Marketing. Damien is also the founder of The Bahamas Internet Association (http://www.BahamasInternetAssociation.org/). He works and resides in Nassau, Bahamas and has worked with companies in The Bahamas, Canada and United States. For more information on Damien Forsythe, visit his website http://www.DamienForsythe.com, e-mail him at df@damienforsythe.com or call at (242) 434-6900.





© Copyright 2011 by thebahamasweekly.com

Top of Page