Last Updated:

Jul 8, 2020 - 1:56:17 PM
---
Extended Deadline for Undergraduate Admissions Applications and Other Key Dates


By University of The Bahamas, Office of University Relations
Jul 8, 2020 - 1:49:21 PM


Email this article
Mobile friendly page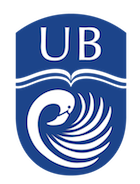 The public is reminded that the deadline for the submission of undergraduate admissions applications for Fall 2020 has been extended to Thursday, 9th July 2020. Applications are accessible online at www.ub.edu.bs and should be completed and submitted – along with all supporting documents – by emailing admissions@ub.edu.bs (UB, Oakes Field Campus) or admissionsnbc@ub.edu.bs (UB-North, Grand Bahama). For questions regarding admissions, contact (242) 302-4499. Please note that payments for tuition and fees may be made online or via direct deposit.





Other Important Dates – Fall 2020 (New Students)




For further information regarding New Student Orientation events and updates contact: (242) 302-4525 / E-mail: campuslife@ub.edu.bs (Oakes Field Campus) and
campuslifeNBC@ub.edu.bs (UB-North).






© Copyright 2020 by thebahamasweekly.com

Top of Page