Last Updated:

Feb 13, 2017 - 1:45:37 AM
---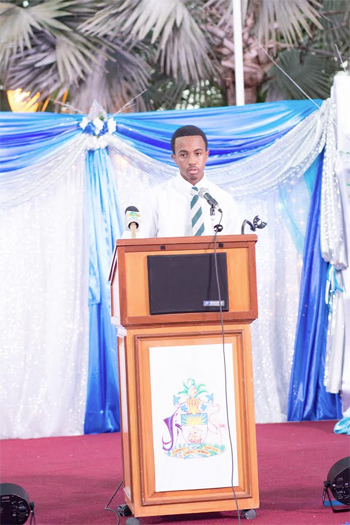 Nassau, The Bahamas - FirstCare Medical Plan continues its efforts to increase autism awareness in the country by hosting the third annual Autism in The Bahamas essay contest open to all students in grades 7 through 12. Students are challenged to write an essay under the theme "Autism in The Bahamas: A World Without Boxes – Seeing Ability through Disability."

For the third consecutive year FirstCare Medical Plan has partnered with REACH Bahamas and the Ministry of Education to host the contest designed to increase students' awareness and understanding of this neurobiological disorder.

"Increasing autism awareness is an ongoing initiative for FirstCare. We are impressed every year by the effort students put into researching and writing intelligent essays on autism in The Bahamas. Each essay submitted means one more student is aware of what autism is, how it affects their fellow countrymen and what role they can play to ensure those affected by autism lead more normal lives," stated Corinna Neely, President of FirstCare Medical Plan.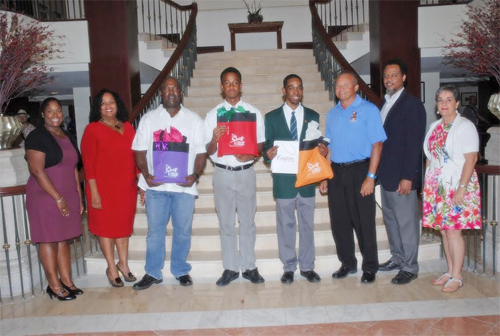 Autism affects 1 in every 68 children according to the Centers for Disease Control & Prevention. It is the fastest-growing serious developmental disability in The Bahamas. It occurs in all racial, ethnic, and socioeconomic groups, but is almost five times more common among boys than among girls.

"The Ministry of Education, Science and Technology is pleased to once again partner with First Care Medical Plan and R.E.A.C.H. Bahamas in this initiative which since its inception, heightened students' and by extension the wider public's awareness of Autism or Autism Spectrum Disorder," stated Serethea Clarke, Acting Deputy Director of Education. "It is our hope that the initiative will continue to promote a better understanding of the disease and, how as a community we should relate to and assist those affected."

More than 200 essay submissions have been received in the first two years of the contest, from various islands across The Bahamas including Acklins, Exuma and Inagua. This year FirstCare Medical Plan hopes to double the amount of entries received and attract students from even more islands across the country.

Essay submissions will be accepted beginning April 15 through May 15. Students in grades 7 through 9 are asked to write an 800 word essay while students in grades 10 through 12 are asked to write a 1,500 word essay.

Two grand prize winners and two honourable mention winners will be announced. Each grand prize winner will receive a cash prize of $300 plus additional prizes from supporting sponsors. Honourable mention winners will also receive cash and additional prizes.

Essays can be submitted to admin@fusionimc.com.





© Copyright 2015 by thebahamasweekly.com

Top of Page