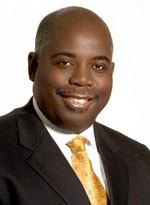 Nassau, Bahamas - It is in sadness, my family and I received news this morning of the passing of former Governor General Sir Clifford Darling.

His commitment to the development of the Trade Union Movement in the country along with his dedication and service is a lasting tribute to us all.

I would like to convey our condolences to his wife Lady Ingrid and his entire family on his passing.

May his soul rest in peace....