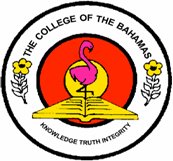 Nassau, Bahamas - The College of the Bahamas is pleased to announce the appointment of Dr. Betsy Vogel-Boze to President of The College of The Bahamas with effect from January 1, 2011 to December 31, 2014. The appointment of Dr. Earla Carey-Baines as President will come to an end on December 31, 2010. The College is greatly indebted to Dr. Carey-Baines, who will resume responsibilities as Dean, with effect from January 1, 2011.
Dr. Vogel-Boze comes to The College with a wealth of experience in building and transforming tertiary academic institutions. Her experience in academic administration spans 20 years in multi-campus university structures, including most recently, Campus Dean and Chief Executive Officer of Kent State University Stark, where she is also a Professor in Marketing. Kent Stark is a public liberal arts university offering baccalaureate and masters degrees. It has a student population of 5,400 enrolled in academic programmes and about 5,000 that enrol annually in executive education programmes.
Dr. Vogel-Boze holds a PhD in Business Administration from The University of Arkansas, a Masters in Business Administration and a Bachelor of Science degree in Psychology, both from Southern Methodist University. She currently holds the post of Senior Fellow at the American Association of State Colleges and Universities (AASCU), a leadership organisation for 430 public colleges and universities.
At The College of The Bahamas, we are building an institution that already enjoys a legacy of excellence. With the appointment of Dr. Vogel-Boze, The College expects to continue along that path; to continue to build for academic excellence, international presence and community engagement, in order that we might continue to deliver on our mission "to support and drive national development through teaching, research & innovation, and service".