Last Updated:

Jun 10, 2018 - 1:12:35 PM
---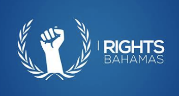 (Statement) The Committee for Gender Equality & The Rights of the Child extends its deepest condolences to the family and friends of eight-year-old Cameron Cooper.

It takes a village to raise a child. This responsibility also speaks to creating safe environments for our children to live and play. Children do not request to be brought into this world and depend on our collective efforts as members of society to not only protect them but to ensure that they are given a fighting chance to become adults themselves.

We have failed in our responsibility as a society when children become casualties of gun violence.

We have failed in our responsibility as a society when men believe that the only way to resolve their conflicts is to pick up a gun.

We can do better and we must do better for our children who not only learn from us through our words but also through our actions.



The Bahamas is widely promoted as a paradise for tourists and the time is long overdue that we focus our efforts in making this country equally so for its citizens.




We encourage anyone with information to please come forward to assist The Royal Bahamas Police Force with their pursuit to provide justice for Cameron Cooper.






© Copyright 2018 by thebahamasweekly.com

Top of Page