Last Updated:

Aug 9, 2018 - 4:29:16 PM
---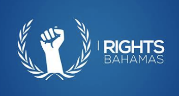 It is a crying shame that the Free National Movement government would seek to waste hundreds of thousands of public dollars, just to save face over its reckless and ill-conceived plan to exterminate certain irregular communities in The Bahamas.

The move to hire outside attorneys is a slap in the face to the dozens of hard-working lawyers at the Attorney General's office, whose salaries are also paid by the public; as well as an insult to taxpayers, who are now essentially double-paying for the government's legal bills.

It is also a glaring admission that the government lacks confidence in its own position in the case. If the judicial review challenge before Justice Cheryl Grant-Bethel is so lacking in merit, as the government has suggested, then why resort to such drastic measures in fighting it?

Last month, Attorney General Carl Bethel said he doubts that any legal challenge to the government's arbitrary eviction and demolition policy could be successful. Clearly now he knows better. Clearly now the FNM understands that the case brought by ROHL is very strong and that people's fundamental rights are indeed being violated under the eradication policy.

Sadly, rather than retract the policy and agree to act in accordance with the rule of law, their response has been to put on a public relations song and dance, hiring expensive private lawyers for the duration of what is likely to be a lengthy legal contest, all in an effort to convince Bahamians who are angry at their handling of this, that the government is taking the matter seriously.

An administration that claims to be the guardian of fiscal responsibility, a government so broke that it can no longer provide school uniforms to less fortunate children, has suddenly found the money to fund a team of top attorneys, meanwhile continuing to pay the entire Office of the Attorney General, essentially to sit on their hands and watch? What a mess. Perhaps it would have been better not to stoke the fires of xenophobia and ethnic discrimination in the first place.

Thankfully, regardless of who argues either side of the case, thanks to ROHL's clients the legality of the government's actions and stated intentions will now be put on trial and pronounced upon once and for all by a court of law. Rights Bahamas welcomes this and we are confident that, as usual, the judiciary will recognise and act to defend the fundamental rights of every individual who resides in this jurisdiction.









© Copyright 2018 by thebahamasweekly.com

Top of Page