Last Updated:

Dec 13, 2018 - 10:28:37 PM
---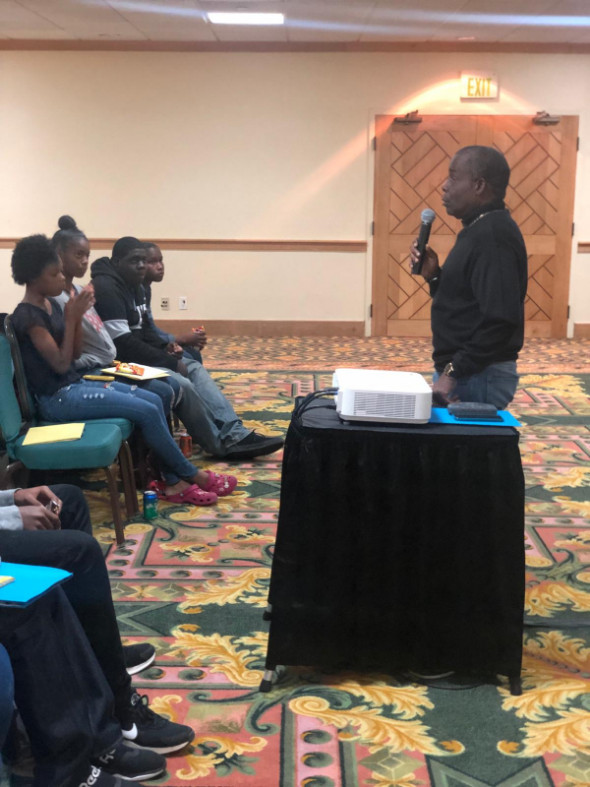 Nassau, Bahamas - Isaiah Taylor, leader of Grammy award-winning band Bahamen, called for more musicians to be willing to take advantage of the vast opportunities available on the global stage and stop settling, or being comfortable, in just playing at local gigs. His comments came as he stepped from the shadows for the first time to address young people preparing for the third round of The Music Project (TMP) competition. In The Bahamas today, many musicians are comfortable with just playing at home for whatever they can make and do not broaden their skills internationally. He personally has witnessed occasions where there were opportunities for Bahamian bands to work in places like Japan and China; however, no band was willing to leave the comforts of their island home to explore these new frontiers. He encouraged the up and coming professional musicians taking part in TMP to consider this and take advantage of the vast opportunities available to them in music today.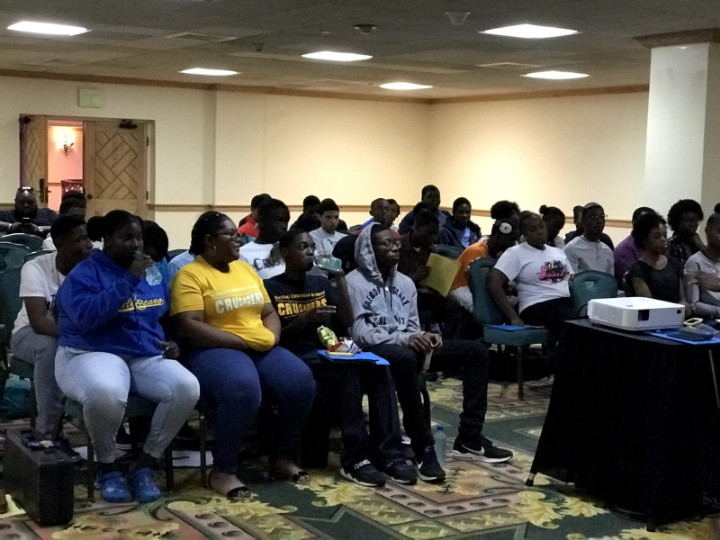 Taylor loves to remain behind the scenes as the driving force of the success of Bahamen. He would usually send another member of the group to make public appearances involving speeches. However, he has witnessed the previous two years of success of TMP and thought it important to step up this time and impart some of his more than 40 years of experience as a professional musician to the next generation. TMP brings public and private school bands together for months of training leading up to a popular band competition with prizes that students sincerely look forward to. Taylor was well received by the group of kids from who attended the first set of training sessions for TMP as a part of the preparations for the competition which will be held in February. He told the young band members that he absolutely loves his work, but it is not an easy calling. It is one which requires commitment at any hour of the day and all through the night, and will also require one to travel and forego home commitments for a time. He said Bahamen, which is signed to Sony Records, is successful because of the individual commitment and passion of each member to the group's goals. He called on the youngsters to take time management seriously and to stop relying on their phones to be successful in music, but use their memory to help keep their minds sharp as they grow in their profession.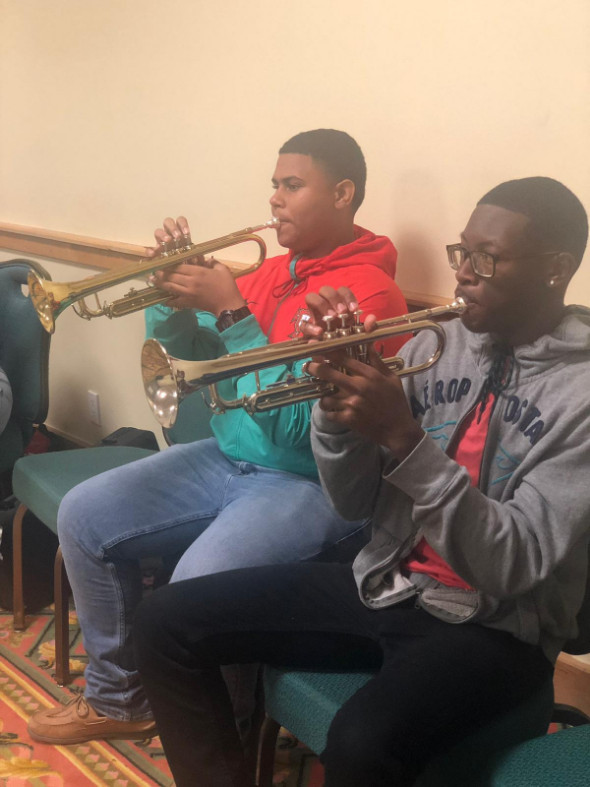 Wendi, recent Hollywood Music in Media Award winner in Dance hosted the first training session held at the Atlantis Resort. Facilitators encouraged the kids to note the successes of musicians like Wendi to motivate them to achieve their goals, thinking beyond the context of The Bahamas alone. TMP's Andrew Gardiner, Founding President said the project opens a world of possibilities for the students and gives them an outlet to express their talent outside of school settings. Raquel Pinder, also of TMP, proudly announced that once again this year, the winning band will receive an all-expense paid trip to the Berkley School of Music in Boston for a week-long summer camp in which they hone their personal skills as a musician as well as together as a band. This top prize, she said, has immeasurable benefits to the students. The second place band gets a $3,000 prize while the third place winner gets $2,000.

Bodine encouraged the kids with her exciting presentation on branding yourself as an artist. She said everything from the colours you use, to your style of dress, to your lingo will define you as an artist, and is something that must be carefully considered. She also gave them a quick trip down Bahamian music history's memory lane while engaging them in call and answer songs.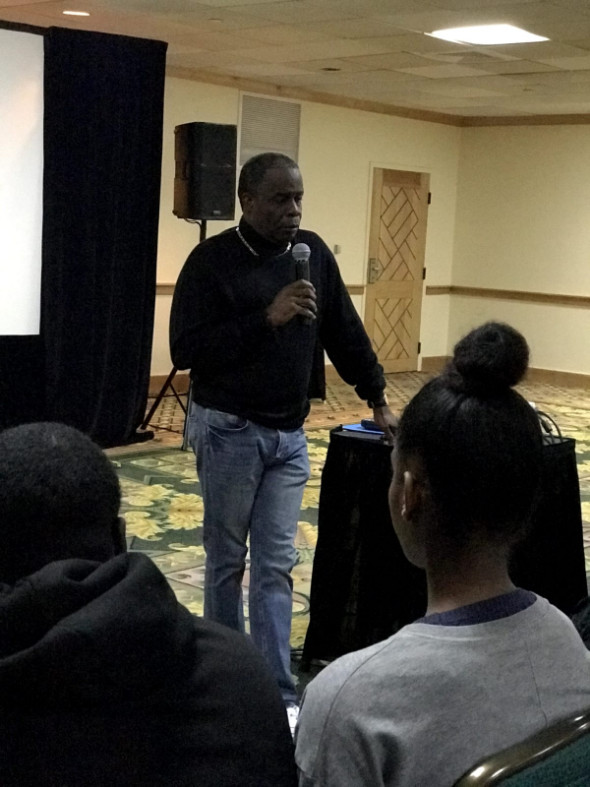 Anthony Coakley, better known as AC in the AM of Y 98.7fm challenged the students to be ready for the media appearances that are inevitable. He called them up and questioned them, just as he would do live on the air, to give them a feel of what they need to be ready for. He also informed them that as musicians, their relationship with the media will be one of the most important ones they form throughout their careers.



Band coach Kerel Coleby of Queen's College brought his team back for the third year to participate in a competition that he believes in. The band placed third in the first year, but won last year's competition. He said the trip to Berkley was very valuable and unforgettable for his students. Crystal Sweeting of GHS All-Star's band believes that her school band has what it takes to win the top prize this year. She said they have been working hard and will put their best foot forward for the win. Cyril Thompson of Nassau Christian Academy's Mic Drop band said through diligence and a lot of practice, he feels his team will come out on top this year. He said the first training session was powerful for him as he has learned so much and has much to take away and apply in his life. Family Island bands are also a part of the TMP competition. The sessions are taped so that the bands on the islands don't miss out on any of the lessons being taught prior to them heading to the capital for the final competition.
























© Copyright 2018 by thebahamasweekly.com

Top of Page