Last Updated:

Mar 10, 2021 - 11:20:17 AM
---
UB Executive Vice President Awarded Prestigious Global Engineering Award


By University of The Bahamas, Office of University Relations
Mar 10, 2021 - 11:30:09 AM


Email this article
Mobile friendly page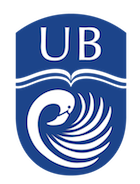 Nassau, The Bahamas — University of Colorado Boulder's Mortenson Center in Global Engineering has awarded University of The Bahamas (UB) Executive Vice President Professor Sarim Al-Zubaidy, PhD, the 2021 Global Engineering Humanitarian Award, in recognition of his contributions to ensuring access to basic services such as water, sanitation, energy, shelter and infrastructure.

This newest honour notification follows the award of the 2021 ASME Ben C. Sparks Medal which is due later this month.

Both awards are crowning career achievements to date for Professor Al-Zubaidy; his career in education and in the practical application of science and engineering spans 40 years.

"It's amazing that the work that I have done in the past 38 or 40 years is rewarded while I am employed at UB," said Professor Al-Zubaidy. "So, I consider myself lucky to be at the University of The Bahamas when this award is being conferred. It could have taken place when I was in Trinidad, or it could have taken place when I was in Australia or in New Zealand, but it took place while I'm in The Bahamas. I think it will garner some attention for UB from external parties who will look at the University as a potential problem-solver for challenges not only faced by the nation, but perhaps regionally as well."

The Mortenson Center in Global Engineering seeks to combine education, research, and partnerships to positively impact vulnerable people and their environment by improving development tools and practice. Its vision is a world where everyone has safe water, sanitation, energy, food, shelter, and infrastructure – all which align with the United Nations Sustainable Development Goals (SDGs). The center trains engineers to recognize the issues at the core of development challenges and collaborates with partners across the campus and the world to create sustainable, scalable, evidence-based and multidisciplinary solutions to global development problems.

A registered Chartered Engineer (CEng) and Chartered Environmentalist (CEnv), Professor Al-Zubaidy is especially pleased to receive the award because the Mortenson Center's core beliefs and values closely align with his own.

Professor Al-Zubaidy's career experience has enabled him to benefit from the perspectives of a myriad of higher education institutions in countries around the world. He has worked and interacted with colleagues in the United Kingdom, Europe, the Middle East, South East Asia, Central Asia, New Zealand, Australia, Jamaica and Trinidad and Tobago, and has benefitted from their diverse perspectives. Professor Al-Zubaidy has committed himself to advancing engineering education, research and innovation, to focusing on their impacting potential, and to enhancing the quality of life for individuals and communities.

Professor Al-Zubaidy has said that since receiving the good news via email, he has received an outpouring of congratulations from UB President Dr. Rodney D. Smith, UB administrative council members, Board of Trustee, and from his colleagues across the United Kingdom, Europe, Australia, and New Zealand.

Professor Al-Zubaidy is due to officially receive both awards in March. The 2021 Global Engineering Humanitarian Award will be presented virtually on March 11th during the Global Engineering Awards Ceremony, which is part of the Colorado Water, Sanitation and Hygiene Symposium.






© Copyright 2021 by thebahamasweekly.com

Top of Page