Last Updated:

Feb 6, 2017 - 2:32:04 PM
---
Freeport, Grand Bahama - EARTHCARE is taking a stand against celebratory balloon releases, urging event organizers to find other "earth-friendly" ways to celebrate events that do not pose a threat to the country's fragile marine environment and birds.

Balloons are very harmful when ingested by birds and marine life such as fish, endangered sea turtles and marine mammals including whales and dolphins, which eventually will develop digestive problems and die. EARTHCARE is very concerned about balloon releases and condemns anyone who promotes or allows balloons to be released whether it be one, or many, into the environment.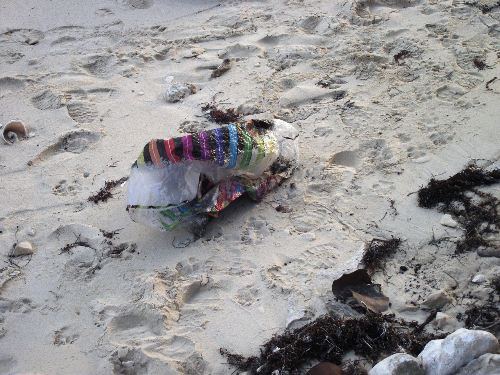 Balloons can travel many miles in air and in water. These brightly coloured celebration symbols are dangerous long after the occasion is over. The strings and ribbons are very strong and entangle wildlife.

In the 1990s, students at Sunland School wrote over 50 letters to Captain Michael O'Brien after a visit by EARTHCARE. The Captain was at the time in charge of the Freeport Harbour. The students learned of plans to release hundreds of balloons at the harbor for a festival. The students urged the Captain to prevent the harmful balloon release. Captain O'Brien was very touched by the students' efforts on behalf of the marine life and cancelled the harmful balloon release at the festival. This was a significant achievement by the students on Grand Bahama.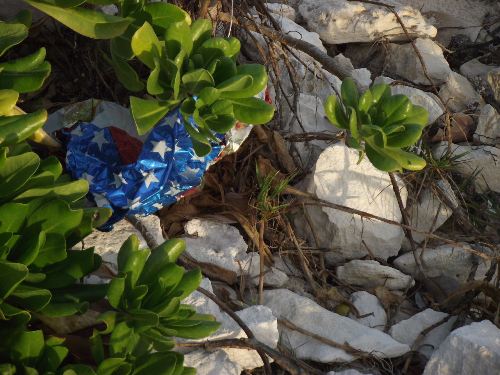 In the 1990 International Coastal Cleanup, volunteers picked up 30 pounds of balloons on the Virginia portion of Assateague Island, and analysts identified 52 separate sources in six states. (Balloons are often imprinted with the name of a business or event.) The Ocean Conservancy presented the data—and the balloons—to the Virginia General Assembly, and in 1991 the state legislature passed a law prohibiting mass balloon releases; other states followed.

Everyone, hoteliers, schools, fishermen, boaters, merchant sea farers, cruise ships, sailors and beach goers must make a commitment to stop the dumping of plastics and other harmful refuse into the aquatic environment. EARTHCARE's work with students puts particular emphasis on the problems associated with marine debris. Fish, turtles, whales and dolphins often mistake discarded balloons for jellyfish. Once ingested, the balloons block the digestive tract causing death.

Birds use the cue of an empty stomach to tell them when it is time to eat. A bird with a stomach full of plastic will starve itself because it thinks it is full of food and will die eventually of starvation. Discarded balloons also pollute terrestrial areas. Mylar balloons, the pretty shiny character balloons sold at all functions where children attend, are even worse than the rubber balloons. Mylar balloons take a long time to decompose and fade to almost transparency which makes them appear very much like jellyfish, a favourite food.

EARTHCARE is very concerned that schools and students are participating in these harmful balloon releases, a terrible form of mis-education of children. For more information contact: Gail Woon, EARTHCARE earthcare.bahamas@yahoo.com, twitter: @GailLWoon, Facebook: EARTHCARE








© Copyright 2013 by thebahamasweekly.com

Top of Page