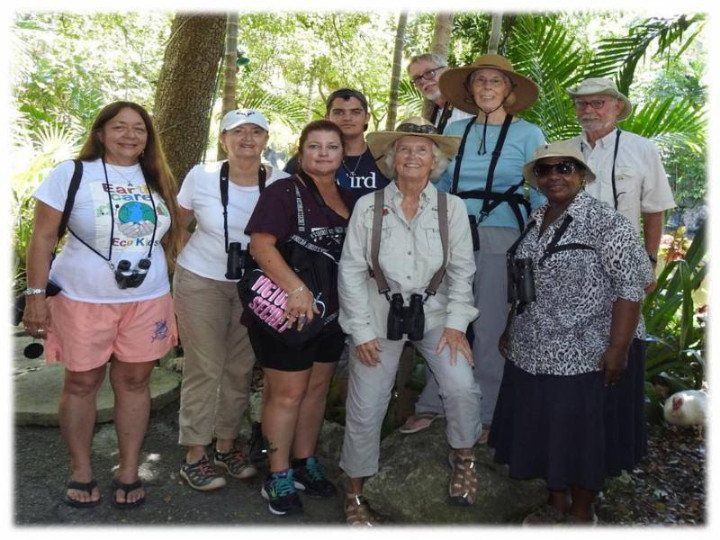 One of the autumn highlights for GBIBs was Cornell University's "Big Day" event on October 6th where more than 17000 birders in 146 countries observed 6136 species of birds during a 24 hour period. This number represented more than half of the world's species and was the highest count for a single day of October birding ever! With so may endemic species in our region, the West Indies which includes the Bahamas, are essential to this world-wide birding effort. Puerto Rico turned the tables on the Bahamas this year tallying 146 over 141 species. However, we all took delight in this great result for Puerto Rico's people and their birds, having made a tremendous recovery after two devastating hurricanes in 2017. In Puerto Rico Sergio Colon Lopez and his team reached 113 species while Gabriel Lugo-Ortiz's team observed 111. In the Bahamas Christopher Johnson and Erika Gates team reached 80 species and Delores Kellman and Bridget Davis team observed 69 species from sunrise to sunset.



Grand Bahama's bird species and birding sites received world-wide exposure this year at the 30th British Bird fair in Rutland County near Leicester. The fair is the largest of its kind in the world with tour companies, birding gear manufacturers, optics producers being represented from China, South America, India, Europe, the Caribbean and the United States. Each country is trying to market exquisite birding tours and great lodging while the former niche market for birding is becoming big business around the world. The Bahamas Ministry of Tourism played no small part in this effort and Erika and her husband traveled to Great Britain where Erika assisted Iain Rodgers and Julie Angove from the London Tourist Office at the Bahamas booth to highlight the beautiful birds, birding sites and tours of Grand Bahama and the Bahamas in general. Erika had worked with Motmot Birding Tours, London, at their booth in 2016. Motmot was the first British company to include the Bahamas into their birding travel program and as a result Grand Bahama welcomed quite a few British birders last year!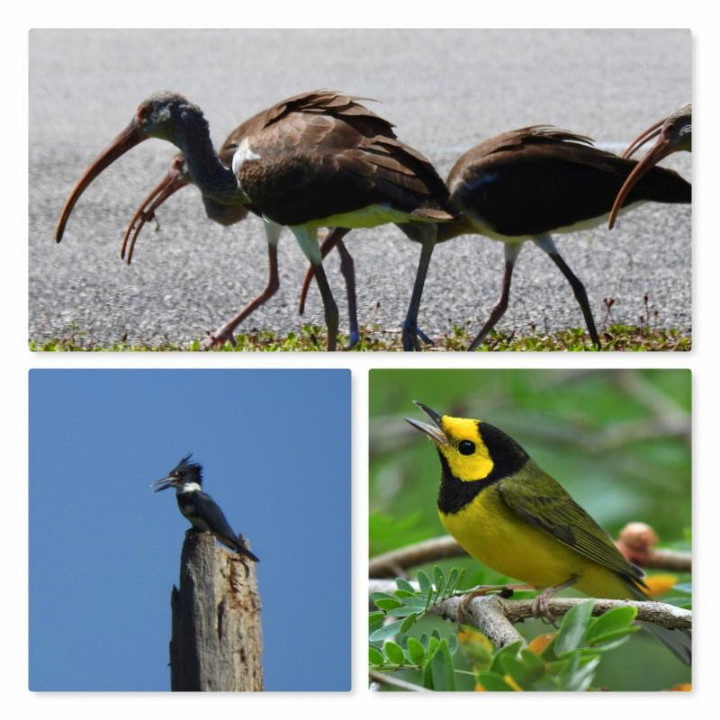 Martha Cartwright recalls GBIBs birding adventure to Florida this fall: Florida was indeed an adventure. Larry Manfredi, our guide, was a saint as he drove the nine of us, all women, around central FL. his feathers never ruffled. We saw great habitats, well-tended by local and state funds... and we saw many of those birds unique to Florida - like the Florida Scrub-Jay and Bachman's Sparrow. He tracked down the Red-cockaded Woodpecker, the Brown-headed Nuthatch (thanks to a walk with Jim Cox), and the Purple Swamphen. We had lucky encounters with a Great-horned Own, Sandhill Cranes, Wood Storks, the Crested Caracara, and a Bald Eagle - well, it wasn't so much luck as Larry's skills and relentless driving, driving, driving.



My favorite was finally getting some good looks at the Pileated Woodpecker - I've been trying to see him all over the continent. We all came back still friends; at least I think we did. On our trip home we laughed and had dinner and drank wine (and scotch) at the stern of the ship. The breeze was balmy, the seas calm - a lovely ending to our good trip.