Last Updated:

Feb 6, 2017 - 2:32:04 PM
---
Freeport, Grand Bahama Island, Bahamas - The Red Rose Ball Committee's 'A Night at the Taj Mahal, India' event took place at the Radisson Our Lucaya in Freeport on November 7th. The event is to encourage awareness of HIV/AIDS and the ball is a major annual fundraiser for the Grand Bahama AIDS Awareness Committee.

Special visiting guests this year were US Ambassador, Her Excellency Nicole Avant, Bahamas General Consul to Atlanta, Katherine 'Kay' Forbes-Smith; past US Ambassador John Rood; and Jasmine Shirley of Broward Health who was the guest speaker.

The Bahamas Weekly News Team brings you interviews with past US Ambassador John Rood who speak highly of the Bahamian efforts in HIV/AIDS awareness; Odette Knowles, Chairperson of the Red Rose Ball Committee who talks about how the idea for the annual fundraiser came about, and how the committee was able to have Ambassador Avant at the event; the Executive Administrator of Ross University Bahamas, Dr. Anthony Munroe, sponsors of the event; Oswald Ellis, Red Rose Ball Committee member; Magnus Alnebeck, General Manager of Pelican Bay Hotel, sponsors of the event; Mark Gardiner, Master of Ceremony for the event; and Minerva Kemp, Red Rose Ball Committee member.


(Photos) The Red Rose Ball Committee delivers A Night at the Taj Mahal, India
(VIDEO) U.S. Ambassador Nicole Avant Speaks at Bahamas Red Rose Ball -
Ms. Jasmin Shirley to be a guest of honour at the Red Rose Ball, A Night at Taj Mahal, India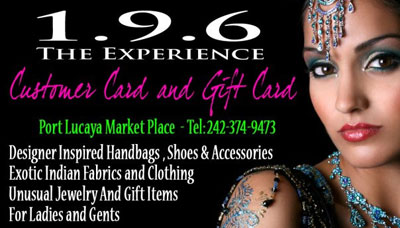 The Bahamas Weekly wishes to thank

1.9.6 The Experience

for clothes worn by Robbin Whachell





© Copyright 2009 by thebahamasweekly.com

Top of Page