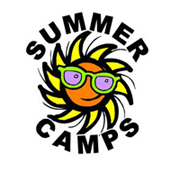 Now in our 12th year! The Bahamas Weekly is pleased to once again offer FREE summer camp listings for ANYONE / ANYWHERE in The Bahamas!

Have your camp included in our DIRECTORY at no cost!

Summer is a time for children, and we want to ensure your children have a great summer. As a community service, The Bahamas Weekly allows anyone running a Summer Camp in The Bahamas to list their information about their camp viewable to thousands of our readers each month for FREE. Get your Camp Info to us NOW! Email all your details (about, cost, ages, sex, contact info, how to register) today!

We don't necessarily mean 'free camps', but our listings are free :)

SUBMISSION REQUIREMENTS: Please view the format below and send us similar content. Email all your details now ( About, Island, Cost, Ages, Sex, Contact info, Website link if applicable, How to register) to Info@thebahamasweekly.com

Want your CAMP POSTER place on this page? While text listings are FREE a one-time fee of $50 will apply to have your POSTER on the camp directory page - Please be sure to advise us that you want your poster placed. Only our text listings are free.

Get the jump on summer, and place your Camp Info with us NOW!