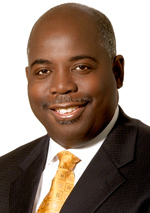 Hon. Philip Brave Davis
Deputy Prime Minister and Minister of Works & Urban Development
MP for Cat Island, Rum Cay and San Salvador
Wednesday 6th March, 2013
Remarks at the Memorial Service for the late Bernard Kenneth Bonamy
Former Commissioner of Police..
Integrity.
Loyalty.
Dedication.
Commitment.
I begin my tribute with these four words which best describe a man who served the institution which he modernized and dedicated his life for 39 years.
I speak of the man who bravely fought for his country on the front lines.
Like the thousands of honest, hardworking Bahamians who courageously rise each new day to move our country forward, so did this native of Cat Island beginning his journey more than 40 years ago;
…..lending his capable hands to the task of building our nation.
Bernard Kenneth Bonamy, like so many before him, heeded the call to national service and stood strong and dedicated, guided by that call, to the very end.
He was ambitious.
Courageous.
Disciplined.
And Strong.
Holding true to his native Cat Island roots, with what many described as an indomitable spirit that drove him to the zenith of his career.
BK, as we affectionately called him, was a policeman's policeman.
He was the lawman who not only upheld the law, but he knew the law.
His passionate zeal for education fueled his determination to study the law, enabling him to proudly hold his LL.B degree in 1978.
His quiet, humble, debonair Bahamian spirit was clearly evident.
BK had pride.
He had convictions.
He was like an apostle in his call on this side of God's vineyard; he knew talent when he saw it, and, in that spirit of great renewal, he continued the aggressive transformation of our country's national security.
After his extensive global training - experience in policing, and passionate zeal to elevate the fine men and women of the Royal Bahamas Police Force, BK encouraged excellence in policing and opened global training to his officers.
He was visionary.
Inventive.
Creative.
Imaginative.
The Bahamas lost a true soldier at 2pm on February 22, 2013 when BK passed from this plane of existence into eternal life.
He was a soldier, not just in the military sense, but a REAL BAHAMIAN soldier- proud to be a part of our Bahamaland and proud to represent the same all over the world.
BK ate, slept and lived law enforcement.
In fact - BK really never left the RBPF. The national security of Bahamians was always on his mind.
On Feb. 12 - ten day before his passing – he sent me an email penning advice on Urban Renewal and shared ideas to move the program forward.
He was excited by the idea of civilians working along with officers – He believed it was the right formula to combat crime.
BK yearned for a crime-free society and worked towards achieving that goal, inside and outside of the walls of the police force.
He was a NO-NONSENSE type of man and when he showed you a smile on that rare occasion.
…you knew it was a GENUINE gesture.
Some would say the longest serving Commissioner of Police was a "human lie detector".
Let me explain….
He needed no machine to detect the truth or a lie coming from a human being and because of this, many shuddered to be in the front of him and made it easy on themselves by being upfront …..
…. quickly confessing whatever they knew about a crime.
BK was the same with parenting.
His children knew what he stood for so not many secrets were successfully kept.
Everyone knew BK to be a man of excellence in everything he did.
From Arthur's Town, Cat Island, BK brought that dynamic island zeal with him to the city.
He educated himself and made sure that each of his children were given the opportunity to advance themselves educationally.
BK's desire for every young man or woman in the community of Cat Island and The Bahamas, in general, was to excel….
…..to be the best that he or she could be and keep that unbreakable focus.
BK held the professional admiration of his peers on the force, and also the young officers at entry level.
In short, the commander knew his troops.
I can see him now - standing smartly out in front of the uniformed branches as they marched in the spirit of unity to the House of God on the first Sunday of the New Year…
…..A tradition still upheld to this day.
He raised standards.
Encouraged Self-respect.
Believed in discipline.
And exhibited National Pride.
Speaking of PRIDE, ask any Cat Island native and they will tell you that this son of the soil was truly the PRIDE of his hometown.
He was a REMARKABLE gentleman and trustworthy friend.
He was consistent.
As friends of ours you gathered weekly at the Beverley's Kitchen on Carmichael Road for lunch on Fridays, we knew we were in good company.
He was a dependable, reliable and trustworthy friend.
Away from all of this appreciation for service to country, I, on behalf of the Government and people of the Bahamas would also like to express my profound thanks and appreciation to Mrs. Shirley Bonamy and all the children.
To you, Shirley and the family - thanks for sharing your world with us.
…Thanks for lending to our nation a tested brave soldier….
Your selfless sacrifices have not gone unnoticed.…..Thank you!
And so…..
Soon, too soon, we all will gather in that hallowed cathedral,
….where one of our stalwart warriors lies cold in death.
Soon, too soon, the muffled sounds of the drums will beat a staccato matching the pounding of the hearts of comrades,
….who can openly mourn your passing.
Soon, too soon, our country will gather for the last time in final mourning and bid farewell to one of our nation's finest sons.
…..Goodbye, dear friend - goodbye to your youthful years.
…..Youth under the tutelage of your cigar-smoking mentor, Edney Johnson, who saw early what others could not: the measure of the great man you would become.
We will say Goodbye, dear friend goodbye….
Goodbye to your friendships – long lasting friendships, which started in Arthur's Town…
From afar I admired the bond of friendship you enjoyed with your fellow Cat Islanders: Kemuel Hepburn, Henry Thurston (deceased), Edmond Stubbs and countless others,….
…. a bond of friendship which only death could sever.
We will say goodbye, dear friend goodbye….
Goodbye to the times with your siblings, which was special to observe.
…..For….It was these ties with friends and family, which were demonstrated in your role of Commissioner of Police.
….The organization you transformed from an "old-boys club" to an institution, which today is the jewel of the region.
Innovations, which you introduced and fostered during your tenure, solidly laying the foundation on which all others can build.
….For the mark of one's success is truly measured by the fact that one leaves a place better than the way one meets it.
Fourteen years at the helm confirms that success.
Goodbye, dear friend goodbye….for….
Good soldiers never die, they merely fade away.
Rest Eternal Grant Unto Him O Lord!
Amen.
------END-----