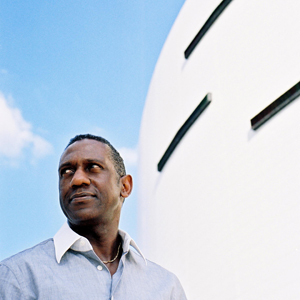 Owen Bethel streaming audio Interview
The Bahamas Weekly News Team bring you an audio interview with Bahamian, Owen Bethel, producer of "Islands of the World Fashion Week" which will come to Nassau from November 5th to 8th and be presented at the Atlantis Resort and British Colonial Hilton.
Bethel explains how the idea came about, mentions Islands which will be represented (some as far away as Fiji!), and discusses what will be featured at the exciting four-day event in New Providence. The event is set to be an annual one.
As a primary member, and spokeman of FilmInvest, the company seeking to purchase the Bahamas Film Studios in Grand Bahama Island, Bethel shares where that project is at and gives details on how Disney, and their Pirates of the Caribbean sequel number four, is interested in using the Film Studios, with its Tank facility to do their next sequel. IF the Film Studios can have the Tank's gimble repaired and the sound stages built, Disney could be on island as early as the start of 2009.
Please note: this interview was conducted in early summer 2008.
Read more information on the Islands of the World Fashion Week HERE
Visit www.IslandsFashionWeek.com