Janet Albury Interview (8:44)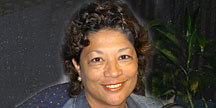 Mackeymedia presents a streaming audio interview with long time friend and business associate Janet Albury president of VIP Services.
Among the numerous marketing & special events planning services provided by VIP, they now offer wedding planning and training certification for interested entrepreneurial individuals. Janet, a "Weddings beautiful Worldwide" certified wedding planner has purchased the rights to sell these courses in the Bahamas and throughout the Caribbean. In this audio interview She discusses the procedures involved in getting married in the Bahamas. Press the play button below to hear this interview. For more information visit
www.andthetwobecameone.com.