Last Updated:

Feb 6, 2017 - 2:32:04 PM
---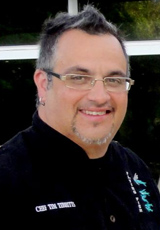 "Tell me what you eat, and I'll tell you who you are," wrote renowned gastronome Jean Anthelme Brillat-Savarin in 1825. The type of food we eat, how we prepare the ingredients to make a certain recipe, and ultimately how we consume and share it, is very telling of the actual essence of who we are and where we are from. Indeed food comprises an intrinsic part of our cultural profile. Food encompasses everything that is important to people; it marks social differences and strengthens social bonds.

Common to all people yet it can signify very different things from table to table.

As a man once stated one man's horror is simply another man's delight and vice versa nothing more and nothing less. Perhaps, for instance, one could imagine you would have to be drunk on whisky to enjoy haggis? A Scottish favorite made from the chopped heart, lungs and liver of lamb or beef and mixed with suet, oats, onions, herbs and spices then stuffed into a sheep's stomach. In times of famine the dish was developed from leftovers of the most common livestock in Scotland, sheep. In spite its humble beginnings it is still appreciated as a cultural delicacy today.

Food customs often correlate with particular religious and spiritual rituals like births, weddings and funeral ceremonies. For instance, in what European country is it believed that a piece of baked apple placed in a newly born baby's mouth sanctifies the baby's right to life? The mere suggestion that a piece of fruit possesses such an influence or that people would believe this tradition may seem unusual or even absurd to some and yet have great significance for others. In this case, in Germany this is a popular practice. In Ireland it was common for a married couple to keep a tier from their white iced fruit wedding cake for the christening gathering of their first born which was to symbolize good fortune and a long life for their child.

Religion and dietary practices presents a complex relationship. Various religious groups include food as a vital and inherent component of the expression of their faith. Regulations and norms governing food practices may vary from one belief system to the next yet the role of food in binding a religious community together is fundamental to all.

As significant as the breaking of bread is intrinsic to the Christian faith, so too is the abstention from food. Fasting is a familiar Christian practice usually considered to be 'praying with the body'. It is believed to improve spiritual discipline - by overcoming the sensations of the physical world and focusing on prayer and spiritual growth. It may serve as a way to respect those people around the world who regularly face starvation or malnutrition.

However, the concept of fasting has also taken on a new meaning in today's
postmodern society. Many people today in the Western world, especially young people feel pressurized to achieve a somewhat universally perceived perfect physique. Terms like 'yo-yo dieting', 'Atkins diet', 'low carb diet' and the shocking goal to achieve the celebrity endorsed 'size zero' cannot be ignored or avoided as being part of our food culture today. The obsession especially among young women to monitor their food intake and count their calories is a phenomenon of the 21st century.

Certainly, the social context for food is extremely significant. In a similar manner to how we observe the impact of contact with other cultures has on our own language and communication styles, the same is true of our dietary customs and practices. 'Mr Leopold Bloom ate with relish the inner organs of beasts and fowls.' James Joyce, wrote in his grand opus Ulysses. However, it is unlikely that a young person today in Dublin would delight as much in such a dish. The impact of globalization and increased immigration has undeniably had a tremendous impact upon the Irish diet.

Our supermarkets represent a snapshot of the marketplaces around the globe. The choice of ingredients and produce seems immeasurable. Families may 'go' Italian, Mexican, Indian and French all in the same week. In fact through experimenting with diverse food, consumers may sample for the first time another country's cultural practices.

One less attractive impact may be considered the McDonaldization effect. In that although there is so much more choice widely available, everyone in fact is opting for generic 'happy meal'. Yet it is through an introduction to another country's food traditions that there is the potential to spark a curiosity in many other aspects of another country's culture like their language or music. For instance, tapas bars and restaurants have become progressively more popular in Ireland. Not only do people enjoy the food served but they delight in the atmosphere, perhaps the relaxed seating or live salsa music. It is the whole experience, which is wrapped up all together which captures peoples' interest. This is because food habits and customs seem to represent a microcosm of every culture and may also contribute to our understanding of human behavior.

The expression a 'moveable feast' is the title of Ernest Hemmingway's set of memoirs of his time in Paris in 1920s as part of a bunch of expatriate writers. In Christianity, the term refers to a holy day or fast day that does not have fixed date in the calendar (for instance Easter). By extension the notion of a moveable feast as been adopted in reference to people from diverse and rich cultural and linguistic backgrounds migrating to a foreign environment. They bring to the host culture a multitude of diversities in their ways of living and dietary practices. When both the newcomer and the host community open up to each others' divergent practices, for instance try out each others' cuisine and dietary practices, an opportunity to enrich the lives of the host community and their own may be realized. Hemingway wrote that 'If you are lucky enough to have lived in Paris as a young man, then wherever you go for the rest of your life, it stays with you, for Paris is a moveable feast'.

In sharing a meal with people from diverse cultural backgrounds and sampling their traditional dishes, our identities expand to take in a fresh feast of experiences which will assist in improved intercultural understanding communication. This can only reap positive benefits and facilitate intercultural adaptation and competence.

So even if or when the 'feast', the migrants as it were, may decide to move on and make another country their home or indeed return to their own homeland the impact on both host and guest will be impressively embedded in their mutual cultural landscapes.

I have stated many times before this about my love of travelling to discover new and interesting food cultures. It's a fundamental part of a chef's job to continue to learn all that you can about food from other cultures and ethnicities. Do yourself a favor the next time you take a trip, and try something new you've never had before. You may surprise yourself into a new food awakening. Until next time, remember, there's more to good food than cooking and eating.

Tim Tibbitts is the chef and owner of Flying Fish Modern Seafood in Freeport Bahamas. Flying Fish is the #1 rated restaurant in the Bahamas on tripadvisor.com. You can see what Flying Fish is all about at www.flyingfishbahamas.com or www.facebook.com/flyingfishmodernseafood and follow Tim on twitter @flyingfishfreep





© Copyright 2013 by thebahamasweekly.com

Top of Page