---
One More For The Road
-
Aug 2, 2013 - 8:23:27 AM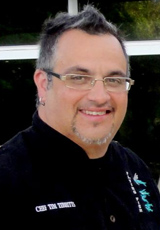 Not many other subjects are so complicated and have contributed so much to world culture and the socio-economic situations around the globe as coffee has.

Coffee is often consumed alongside (or instead of) breakfast by many at home. It is often served at the end of a meal, normally with a dessert, and at times with an after-dinner mint especially when consumed at a restaurant or dinner party.
Bring Back Food to Food TV
-
Jul 25, 2013 - 2:20:47 PM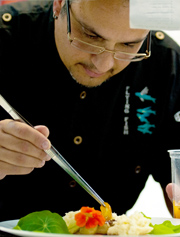 It was in 1993 that I decided that being a chef was a good idea. I was working as a baker in a small donut shop and wanted to do something else, something more creative. It was also the same year that the Food Network first made its appearance on television. In my early years, the Food Network made a huge impression on me as a cook because the shows that it featured then focused on actual cooking. Emeril Lagasse was actually a really great chef before he became a cartoon of himself and a catch phrase. One of my favorite hosts from that era of food network was a chef named David Rosengarten.


David hosted over 2500 episodes of Food Network in various show forms, my favorite being called Taste. He also wrote some excellent books. One of which I still use frequently: The Dean and Deluca Cookbook. It's a great book with tons of recipes that actually work...
The End of The Bahamas Tourism Product
-
Jul 16, 2013 - 1:00:24 AM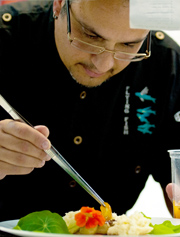 On July 1st of this year, the government of the Bahamas decided that it was going to drop a bomb on the tourist sector. Without any lead time, prior knowledge or transparency even between different government ministries, they decided to end tourism in the Bahamas in one simple step. They raised the already ridiculously high taxes and fees on airlift. Now I believe, fortunately for us this was done on a national level and not just to struggling Grand Bahama. The fact that it was done nationally will be the only saving grace in this decision and I'll tell you why.
Musings About a Country: The Food Scene in Nassau
-
Jun 26, 2013 - 7:53:05 PM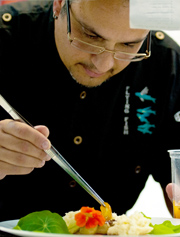 Last week I spent a few days in Nassau. We are trying to do some collaboration with some names you may know in Nassau and some here in Grand Bahama. It was an enlightening trip to say the least. So many positives and quite a few negatives but everything was a good learning experience.

First off, I'll start by saying I was born in Nassau but have never felt like Nassau was home to me. My sister lived in Nassau for many years and I would visit her often and was quite familiar with the east side of the island. Now, having spent quite a fair bit of time driving around and getting reacquainted with the island let me say this; Western New Providence is beautiful...

Summer's Here! My top 10 favorite summer food splurges
-
Jun 21, 2013 - 6:06:03 PM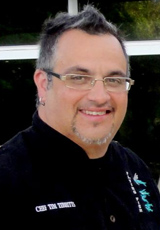 As the weather starts to really warm up we start to look for ways to cool down and food is no exception. Summer food is lighter and seems fresh and bright compared to the heavier meals of the winter season. When the mercury starts to approach the red line, these hot season favorites will be a hit around the pool, out on the patio or under a beach umbrella. A couple of these great dishes and a cool breeze is all you need to make a hot, lazy day just about perfect. Here are my picks for the coolest foods to enjoy during the dog days of summer.
10: Snow Cones
Snow cones are brimming with cool flavors and a satisfying crunch. You don't have to be a kid to love them, either. Head to any fair or recreational food court, and you'll see plenty of grown-ups standing in line for a snow cone or Hawaiian ice of their very own. In fact, these summer sweets are so popular that you can pick up crushed or shaved ice makers and syrup through most food supply outlets and make your own at home. And they can have adult flavors as well ...
Food And Culture
-
Jun 13, 2013 - 11:26:11 PM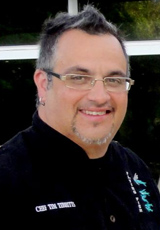 "Tell me what you eat, and I'll tell you who you are," wrote renowned gastronome Jean Anthelme Brillat-Savarin in 1825. The type of food we eat, how we prepare the ingredients to make a certain recipe, and ultimately how we consume and share it, is very telling of the actual essence of who we are and where we are from. Indeed food comprises an intrinsic part of our cultural profile. Food encompasses everything that is important to people; it marks social differences and strengthens social bonds.


Common to all people yet it can signify very different things from table to table...
The A-Z's of Ham
-
Jun 5, 2013 - 3:27:47 PM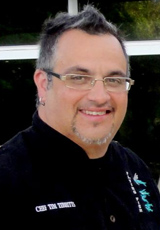 Pork is the top consumed protein in the world with over 99 million tons consumed last year. And there is good reason. It's absolutely delicious. It's also incredibly versatile in the things you can do with it. Different cultures all over the world have all taken to finding their own ways to get the most from the beautiful pig and from that we get today's topic. Today we are going to discuss Ham. Not just ham but the complete A-Z of ham. So without further adieu let us dig in.
Traces of production of ham has been found in Tuscany, in the Etruscan civilization and dates back to the fifth century BC. In De Agricultura Cato described the process of making cured ham, in Latin called perexutus, that meant "without any liquids".

Re-inventing Bahamian Cuisine
-
May 31, 2013 - 12:09:46 PM
This morning I was watching an interview with a chef widely considered the best in the world; Rene Redzepi. His restaurant Noma in Copenhagen Denmark is currently ranked #2 in the world after spending the last three years at #1 on the World's 50 Best list. He is credited with reinventing New Nordic Cuisine by utilizing only the most ultra local ingredients picked at their height of ripeness and served the same day they were harvested. He also pushes the diners boundaries of what is acceptable and delicious.
In the interview he spoke of how the restaurant started by cooking classical French cuisine using some local ingredients and then evolved to its current ultra-local philosophy over the course of its 10 years in existence. We at Flying Fish have kind of begun this way as well...
Cardinal Rules Of Service
-
May 24, 2013 - 11:38:49 AM
My last article was kind of a tongue in cheek piece about what it takes to be a chef. Today we'll take a look at the other side of the restaurant: the service side. At Flying Fish we have a set of rules to live by; we call them the Cardinal Rules Of Service. We have them posted in the kitchen and the front of house team is expected to know them. I'm quite sure there are quite a few of the rules on this list you will read and say "I hate when that happens to me!" and we agree with you. That's why we try our best to live up to the rules. It makes everyone's experience better and makes the restaurant run smoother by default.


1.

Acknowledge guests with eye contact and a smile within 30 seconds. First impressions count!
2. Thank the guests as they leave. Last impression!
50 Things I Was Never Told About Being a Chef
-
May 16, 2013 - 5:00:33 PM
A fellow chef from back in Canada sent this list to me recently. I thought it was supposed to be a bit of a joke. However, once I started going down the list I realized that it is 100% true on every level. So if you or someone you love is thinking about becoming a chef, perhaps you should try to talk them out of it!


When people are thinking of taking their first steps into kitchens, many around them are quick to give advice. They will warn of the toil involved, the strength of character and the stamina that are needed, the long hours...
But however much warning is given, one is always quick to disregard it and shrug one's shoulders because really, how hard can it be? In my years working in kitchens, I have seen hundreds come

...
Is Food Art?
-
May 10, 2013 - 3:18:29 PM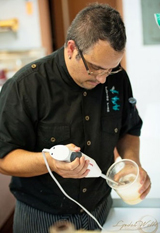 Every once in a while someone I talk to at the restaurant makes a comment about the food while we're talking and likens it to art. Is it really art or is it simply craftsmanship? Most chefs would likely say the latter. I'm not quite sure where I stand. I was for a very long time a professional musician. That is someone most people would consider an artist. However, for me the transition to cooking high-end food was based almost entirely on my ability to continue being creative while doing something that I loved. My entire life has been the battle between musician and cook and even though the cook seems to have won, I don't really believe I'm less of an artist.
Usually the single thing that defines art to most is the ability to see into the artist's thoughts or passion by looking at the piece and making your observations. I would argue that I can do the same with food. When I'm in a good mood and feeling creative the food can be very playful and avant garde, but when I'm tired or stressed, I look to create comforting food that makes me feel better. The problem with being a chef is similar to being an artist; everyone has their own personal opinion based on style or content as to whether it was good or not. ..

<< prev page next page >>