Last Updated:

Feb 6, 2017 - 2:32:04 PM
---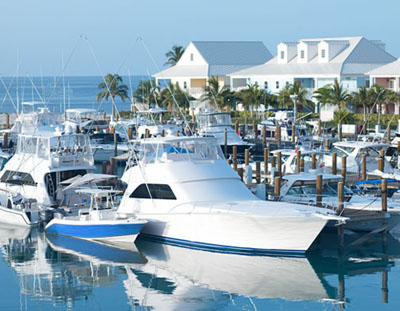 Talkin' Tourism on Florida's Treasure Coast (and Beyond!) is once again focused on the "beyond" as the team crosses the Gulf Stream to Grand Bahama Island to bring you a show live from Old Bahama Bay, located at West End, on Grand Bahama Island.

With over 700 islands and cays and 100,000 square miles of pristine ocean and coastal environments, the Bahamian government knows that if the marine environment degrades so does their tourism industry. The Sustainable Tourism Division of the Bahamas Ministry of Tourism is responsible for helping to insure the protection of Bahamian waters and is the administrator of the Blue Flag Programme. Similar to the Clean Marina Program in the U.S., the Blue Flag Programme provides criteria and standards to guide those responsible for marinas, beaches and individual boater education.

Old Bahama Bay is a certified Blue Flag Marina. On all our live remotes, we always try to highlight the Treasure Coast connection. Here it is---located 68 nautical miles, West End, Grand Bahama is the closest marina to the Treasure Coast area for our Treasure Coast boaters to clear Bahamas Customs & Immigration.

Sustainable Tourism general manager Earlston McPhee will join the Talkin' Tourism Team to explain in more detail the importance of this certification. Old Bahama Bay director of operations Nathan Moody, and other representatives of this beautiful resort, will describe in full detail the amenities and attributes of this world-class facility. Adding a little "local flavor" (literally) will be Tony "Macaroni" Hanna, Cacique Award Winner and owner/operator of Tony Macaroni's World Famous Conch Experience. Who knows? Perhaps Tony will bring some of his tasty roast conch or conch salad. Yum!

An added bonus for this week's show is the first leg of the Bahamas Wahoo Championship is being held at Old Bahama Bay during the time we are there, so we'll update you on the catches and progress of the tournament!!! Wahoooooo!!!!

See you from Grand Bahama Island this Friday morning!





© Copyright 2010 by thebahamasweekly.com

Top of Page