From:TheBahamasWeekly.com


Inside The Bahamas Weekly
Top Stories of 2013 from TheBahamasWeekly.com
By The Bahamas Weekly News Team
Jan 15, 2014 - 3:01:11 PM





The Bahamas Weekly is pleased to present an overview and year in review of our Top Stories of 2013!

Predominantly, 2013 was known for the Bahamas 40th Independence Celebrations which covered a good chunk of the year; ecology awareness and preservation with Save the Bays, Bimini Blue Coalition, and other initiatives to protect our coastlines; the Gaming Referendum; the Constitutional Commission; we had oil spills and debated oil exploration; we learned about stem cell research is; and the big buzz word was VAT (Value Added Tax).

As for film it was one of biggest and best years ever! Passage by Kareem Mortimer and Margot Bethel both award-winning examples. ESPN hosted Gina Rodgers-Sealey's documentary The Trailblazer to a California screening. Both Bahamas International Film Festival (BIFF) in Nassau, and FLIFF on Location: Grand Bahama had record numbers of Bahamian films screening. Andrew Melby and Reggie Henderson's drama , Bahamian Son opened BIFF and Travolta Cooper's The Black Moses about the life and times of Sir Lynden Oscar Pindling closed BIFF. Filmmaker Jarrod A Knowles premiered the first horror-comedy made by a Bahamian in Florida.

In Entertainment Ronnie Butler released his 'Greatest Hits' digital CD; identical quadruplets sisters, FourEver1 make semi-finals in USA song competition after placing in Australia contest; and Bahamas contribution to The Miami Sound was acknowledged at Henry Stone tribute in Florida. See our full year in Entertainment HERE.

In Sports some of the highlights were that The Bahamas hosted the 42nd Carifta Games as well as the Star Sailor League Championships; the Bahamas National Regatta celebrated 60 years; Bahamas captured the Caribbean and Central American Age Group Championships; the New York Mets selected Jervis 'Champ' Stuart; and Chandra Sturrup announced her retirement. See our full year in Sports HERE.

Unfortunately crime was at an all time high. You can review all the Royal Bahamas Police Reports here: Royal Bahamas Police (RBPF) REPORTS

We lost 'King' Eric Gibson, Paul Anthony White, Frank Edgecombe, Basil Neymour, Errol Bodie, and Kevan "Kevi Kev" McKenzie, among many others. See more at our Obituaries/Condolences HERE.


Here's our TOP stories in CHRONOLOGICAL order, looking back from December through January 2013:


Fire in Marsh Harbour shantytown kills 2, leaves hundreds homeless - Dec 31

PM Christie Reveals Crime Measures by The Bahamas Government - Dec 30

Fox Hill Mass Shooting Statement by Bahamas Police Commissioner Greenslade - Dec 28

Passage Becomes First Bahamian Film to Screen In Cuba - Dec 27

Bahamas listed among World's Ten Best Ethical Destinations - Dec 19

Grand Bahama's Shequera King crowned Miss Heritage World! - Dec 19

DPM Brave Davis statement on armed robbery at his home Dec 13

(Photos) Danny Glover receives Career Achievement Award at BIFF - Dec 13

Bahamas hosts Star Sailors League Championships - Dec 13

Caribbean Tobacco Enterprises Establishes New Industry In The Bahamas - Dec 12

U.S. Gov't constructs $800,000 NEMA Emergency Relief Warehouse - Dec 11

50 Dominican fishermen detained in Bahamas for suspected poaching - Dec 16

(Photos) Bahamas Prime Minister attends Nelson Mandela's memorial - Dec 13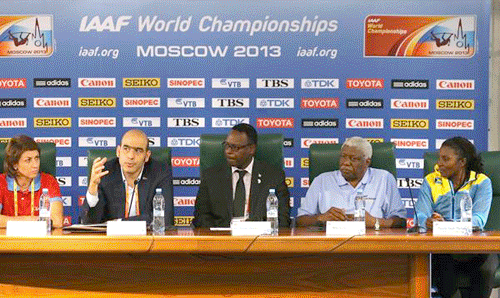 A year in pictures in SPORTS




Bahamas Attorney General Statement on Stem Cell legislation
- Nov

Fire at NEMA headquarters - Nov

21 Inducted into 2013 Bahamas National Sports Hall of Fame - Nov 28

Bahamian premieres his horror-comedy film in Miami - Nov 22

Darville welcomes Qatar Special Envoy to The Bahamas - Nov 21

Prime Minister Christie in Private Audience with Pope Francis - Nov 18

Laura Pratt-Charlton Leads No Confidence Vote in BAAA's Executive Team - Nov 8

Bahamas Supreme Court hands down Death Sentence to Kofhe Goodman - Oct 30

$50,000 reward being offered in McCartney murder case - Oct 31

Bahamas Govt Signs Heads of Agreement with Club Mediteranee and Sand and Ocean Investments Limited - Oct 29

Mike Oldfield's "Tubular Bells For Schools" Debuts in The Bahamas - Oct 24

LPIA Domestic Arrivals and Departures and International Departures Terminal opens - Oct 18

Bahamas contribution to The Miami Sound acknowledged at Henry Stone tribute - Oct 18

Bahamas Signs Two Historic Pieces of Legislation - Oct 12

Bahamas Airport Gateway Project officially opened - Oct 11

Bahamas Rowing Association accepts invite to attend training in Latin America - Oct 10

$2.3M Drug Seizure in Grand Bahama - Oct 9

October 14th proclaimed, National Heroes Day in The Bahamas - Oct 3

Atlantis, Paradise Island And Cantor Gaming® Announce Grand Opening Of New Race And Sports Book - Oct 3

Miami Heat Holds Training Camp in Bahamas - Oct

Launch of the Historical Military Re-enactment and Living History programme- Sep 28

(Video) PM Christie addresses the United Nations General Assembly - Sep 28

Bahamas signs onto Convention on the Rights of Persons With Disabilities

M/T Formosa Falcon runs aground off Grand Bahama - Sep 27

Demetrius Pinder's Olympic Gold Medal Stolen - Sep 13

Ian Fair resigns as chairman of the Grand Bahama Port Authority - Sep 11

Cane toad species discovered in New Providence - Sep 7

Bahamas Hot Rod Association and Motorsports Park officially sanctioned - Sep 5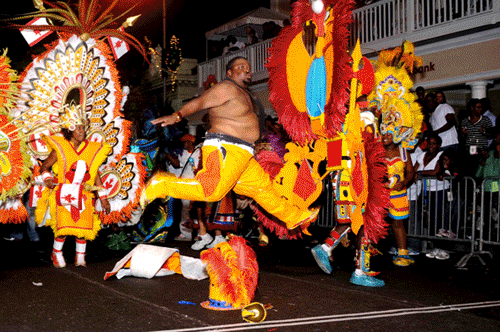 A year in pictures in ARTS & CULTURE



(with VIDEO) Prime Minister Christie speaks at 50th Anniversary of the March on Washington - Aug 30

Bahamas Represents at the March on Washington 50th Anniversary - Aug

2013 Kamalamee Honours Named - Aug 30

2014 and 2015 IAAF World Relays to be staged in The Bahamas - Aug 23

Sunwing Announces New Service to Grand Bahama Island - Aug 22

Bahamas Prime Minister Celebrates His 70th Birthday - Aug 21

ESPN announced The Bahamas Bowl, college football tournament - Aug 21

Cable Bahamas completes acquisition of Florida-based telecommunications provider - Aug 20

Bahamas government statement relating to detained Cuban nationals - Aug 8

Bahamas Coat of Arms designer honoured - July

Bahamian David Dion signs to Wilhelmina Models PA - Jul 26

Novel Forestry Programme Advancing in Bahamas - Jul 24

Groundbreaking for New BAIC Corporate Office - Jul 19

Results of The Bahamian Icon Awards - Jul 19

Peter Nygard given grand welcome in Grand Bahama - Jul 19

Bahamas 40th Year of Independence Celebrated in Grand Style - Jul 12

Bahamas Constitution Commission Report (PDF Document) - Jul 9

Bahamas takes 2nd place in PONY Caribbean Tournament‏ - Jul 9

3 medals for Team Bahamas at the CAC Senior Championships in Mexico - Jul 8

Bahamas Wins CAC All-Age Track and Field Championships - Jul 5

Bahamas Lifesaving Association Formed - Jul 4

Bahamas Shanty Town Project Report 2013 - Jul 4

Fire destroys Local Government complex in Upper Bogue, Eleuthera - Jul 3

Bahamas National Culinary Team Brings Home the Gold! - Jul 1,

Resorts World Bimini Bay Opens - June

Bahamas' Theodore Elyett wins Mission Catwalk Season 3 - Jun 28

Rutherford Retires From Grand Bahama Port Authority - Jun 27

1,300+ Sign Petition to Stop Bimini Dock Construction - Jun 25

Bahamian track athlete Chandra Sturrup announces her retirement - Jun 25

Historic double-stage exploratory cave dive made between Grand Bahama's Mermaid Pond and the ocean - Jun 21

Save the Bays Wins Court Approval to Start Judicial Review Action about Unregulated Development at Nygard Cay and Jaws Beach - Jun 20

Minister Mitchell Joins US Vice-Consul In Return to Church After Incident - Jun 16

New York Mets select Bahamian Jervis 'Champ' Stuart - Jun 12

Independence Flag Raising throughout The Bahamas



Bahamas Flood Victims to Get Duty Free Exemption for 90 Days - May 30

Bahamas signs for installation of $14M aviation radar system and 3-D Tower Simulator - May 9

USNORTHCOM presents Bahamas with over $900,000 in Critical Equipment to Bolster Maritime Security - May 1

(Photos) 60th annual Family Island Regatta, Exuma, Bahamas - May 1

US Coast Guard "Black Swan" emergency exercise held in Freeport Harbour - Apr 3

Students meet Fabien Cousteau in efforts to restore damaged Exuma reef - Apr 21

First town meeting held for Bahamas Constitutional Commission - Apr 24

Bahamas National Regatta celebrates 60 years in grand fashion - Apr 22

Rahming Leaves Office of Superintendent of Prison at Her Majesty's Prisons - Apr 12

Nassau Rowing Club make history at Miami regatta - Apr 12

Bahamians Miller and Charlton take Gold at 2013 CARIFTA Games - Apr 1

The Cove, Eleuthera Opens

Prime Minister Christie officially opens the 42nd CARIFTA Games - Mar 31

Cuban demonstration held outside Bahamas Consulate, Miami - Mar 27

Bahamas' 16 Islands Wedding Invitation Campaign Wins 'Most Innovative Marketing Award' - Mar 24

OPBAT Aircraft Hangar opens in Great Inagua - Mar 22, 2013

Bimini Bull Run Opens at the Historic Big Game Club Resort & Marina - Mar 7

Fire at Nassau Police Headquarters - Mar 6

1895 visit of Cuban Freedom Fighter Jose Marti commemorated in Matthew Town, Inagua - Feb 25

Hon. John Bostwick II sworn in replacing Laing as new FNM Senator - Feb 18

'Behold' Bahamas advertising campaign - Feb 7

Historic first for The Bahamas: Venice Arts Festival - Feb 1

Atlantis rescues endangered manatee and relocates her to Dolphin Cay - Jan 31

State Minister for Finance tables $250 Million BEC Resolution - Jan 30

Grand Bahamians vote on web shop gaming and national lottery - Jan 28

Robert F Kennedy Jr, Celebrates Peace, Democracy and the Historic Visit of his Uncle, US President John F Kennedy to The Bahamas 50 years ago - Jan 24

School of agriculture for North Andros, Bahamas - Jan 17

Bahamas Parliamentary Commissioner lauded for 50 years of National Service - Jan 14

Father Moultrie Appointed New NIB Chairman - Jan 10





FAVOURITE FEATURES:


Goldenchild releases "Baby Don't Worry" inspired by his daughter's premature birth experience

Bahamas Holds Media Blitz in Toronto, Canada

FLIFF On Location: Grand Bahama wraps 3rd year with record number of Bahamian films

U.S. Military Sergeant Receives a Lasting Memory of His Father

FLIFF Bahamas Video Welcome: Sir Sidney Poitier, Dennis Haysbert, Michael Sellers and Giancarlo Esposito

Bahamian wins best documentary in Brooklyn: On My Blocks Neighborhood Film Challenge

Jaws Beach Best of the Best Independence Day Regatta

Keesha Miller: Revealing the Woman Behind the Craft

I am a Poet. I live on Kemp Road, in the House in which I was Born

Governor General Sir Arthur Foulkes, Lady Foulkes to Serve as Patrons of the Bahamian Collection Exhibition

Señor Frogs Bahamas Breaks Guinness Record for Longest Ever Domino Drop Shot

"Chippie" Chipman Brings Rake 'n' Scrape Music to Blairwood Academy

Supermodel of the Bahamas Patricka Ferguson gets noticed at Vancouver Fashion Week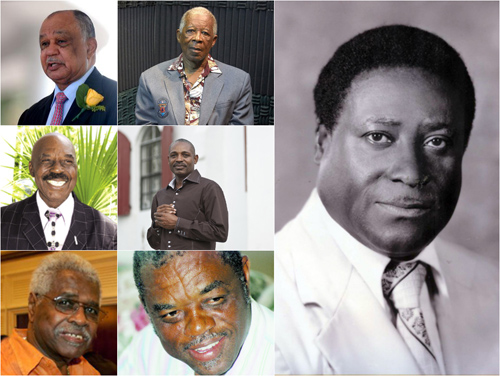 Gone but not forgotten. Just some of those we lost in 2013.




Don't miss a thing going forward! Subscribe today for our Weekly Updates which come to your email inbox each Friday. See our left column Subscribe window.

We're:

Number 1 on Google for "Bahamas News and Events"

Number 1 on Google for "Bahamas Sales and Promotions"

Number 1 on Google for "Bahamas Information Services", the Bahamas government news agency.

Number 1 on Google for "Bahamian Politics"
Averaging 7 Million Hits Per Month and Promoting Bahamians everywhere!

From our offices in Grand Bahama and Canada, The Bahamas Weekly provides the planet with constant web updates on the hottest topics in The Bahamas. Keeping you updated on News, Entertainment, Sports, Politics, Community & Celebrity events! We offer free 'weekly' news updates emailed directly to you each Friday featuring our Top 70 stories of the week. Be in the know for all things Bahamian - Subscribe today or find us on Facebook and Twitter.


© Copyright 2014 by thebahamasweekly.com -