Last Updated:

Feb 6, 2017 - 2:32:04 PM
---
Congratulations to our

Grand Prize

and

4th

and

final

IWFS Ticket

winner,

Alfred Anderson Lewis!
Alfred wins the

final Ticket

to attend Islands of the World Fashion Showcase AND a

Harl Taylor BAG valued at over $500!
Alfred was the first to answer correctly the following:


Which designer won the Sustainable Eco-Fashion Award in 2008? And from which country?

ANSWER:

Queen Esther of St. Lucia (2008)

Which designer won the Culture & Fashion Award in 2010? And from which country?

ANSWER:

Phelicia Dell of Haiti (2010)

Name at least 3 of the global themes emphasized by IWFS?


ANSWER:

The environment and climate change, The education of youth on HIV/AIDS, and poverty alleviation.
Islands of the World Fashion Showcase

(IWFS), the newly rebranded fashion showcase is set to take place

May 11-12, 2012

at the Sheraton Nassau Beach Resort.



YOU too can attend.

Tickets are now on Sale!
YOU could be sitting next to other fashionistas viewing the new collections from five countries including: Chelsea Johnson, Courtney McIntosh, David Rolle, Harl Taylor Bag, Latoya Hanna-Moxey, Theodore Elyett, Carol Fraser, Sharleen Logan, Kimon Baptiste, and Darcel de Vlugt.
The box office will be open

for Tickets

at the Sheraton Nassau Beach Resort on Wednesday, 9th May, and Thursday, 10th May, from 12.00 midday to 6.00 p.m., and Friday, 11th May, from 10.00 a.m. to 10.00 p.m.
About Harl Taylor BAG

: Our handbags are made from straw and sisal plait with luxurious lining, adorned with rich beading, mother of pearl, sea shells, gem stones, and hand crafted Bahamian mahogany carvings. A Harl Taylor BAG is a "must have" item sought out by celebrities and fashionable Bahamian residents alike.

Our customers are our best ambassadors: Vanessa Williams, Oprah, Nan Kempner, Betsy Dingman, Kimora Lee Simmons, to name a few. Harl Taylor's creations have been carried by such respected retailers as Bergdorf Goodman, Neiman Marcus and Coles of Nassau. Presently the line is carried in The Bahamas at The Harbour Lodge on Hope Town, Abaco, Leather Masters, Parliament Street, Nassau and A La Place, Marina Village, Paradise Island.

A Harl Taylor BAG is a couture item, a fashion badge, and membership to an exclusive club. Stylish women who carry this coveted creation are proud to be owners of a Harl Taylor BAG original. www.harltaylorbag.com


About Islands of the World Fashion Showcase: Endorsed from its inception in 2008 by the United Nations Education, Science and Culture Organization (UNESCO), Islands of the World Fashion Week has been successful in fulfilling its mandate of promoting island designers from around the world and exposing them to international media and buyers.

The two-day event will showcase ten designers at each event representing island nations around the world, along with international designers. The event in May will highlight designer resort, sports and swim wear and accessories. November will feature designer couture, pret-a-porter and casual wear and accessories.

About TheBahamasWeekly.com:
The Bahamas Weekly has been a proud sponsor of Islands of the World Fashion Showcase (IWFS) since its inception, and sponsors many other prestigious events in The Bahamas.
Providing the planet with constant updates 24/7, night and day, on the hottest topics in The Bahamas and around the world, the TheBahamasWeekly.com is a leading news website within the top 3 Google placements for "Bahamas News". They offer free 'weekly' news updates emailed directly to their over 25,000 subscribers each Friday featuring the top 70 stories of the week. Be in the know for all things Bahamian!
Subscribe today or find
TheBahamasWeekly.com on Facebook and Twitter.




Don't miss future Giveaways

on TheBahamasWeekly.com exclusively for our Subscribers!


SUBSCRIBE TO BE ELIGIBLE: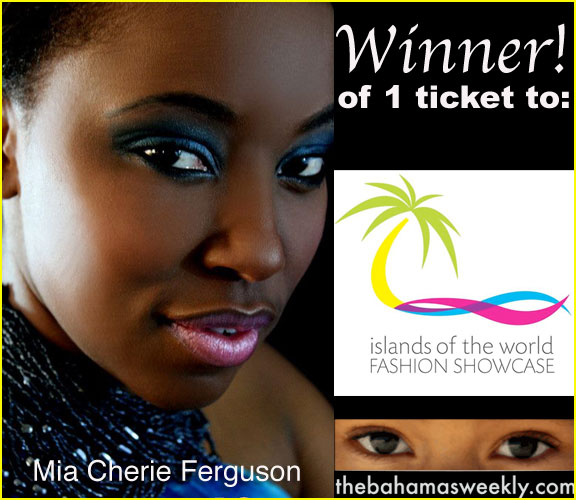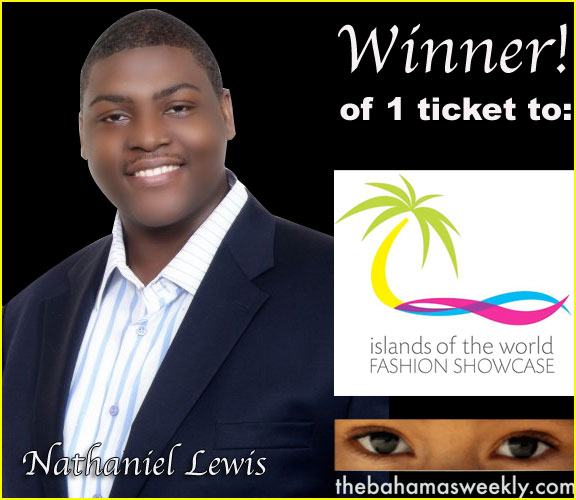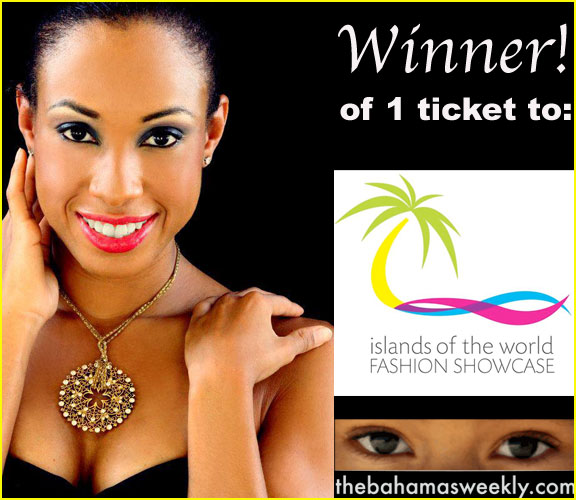 © Copyright 2012 by thebahamasweekly.com

Top of Page