Nassau, Bahamas - On Thursday, October 21, the Bambu nightclub came to life as eclectic sounds of the 2010 "Islands of The World Fashion Week" permeated down town Nassau. Mode Îles Ltd, producers of one of the region's largest showcase of indigenous and international fashion designers, launched the official soundtrack for Fashion Week 2010; "Islands of the World Fashion Week CD Vol:1— a mix of trendy house, pop, and techno sounds from around the world, inclusive of pieces from local talents like TaDa and Sketch. The red carpet event gave attendees a rhythmic introduction to the soundtrack of the upcoming television special scheduled to air regionally and internationally in December 2010. Mr. Kedar Clarke, Operations Manager of Mode Îles Ltd, expressed his enthusiasm toward the upcoming fashion week and thanks sponsors for their generous patronage.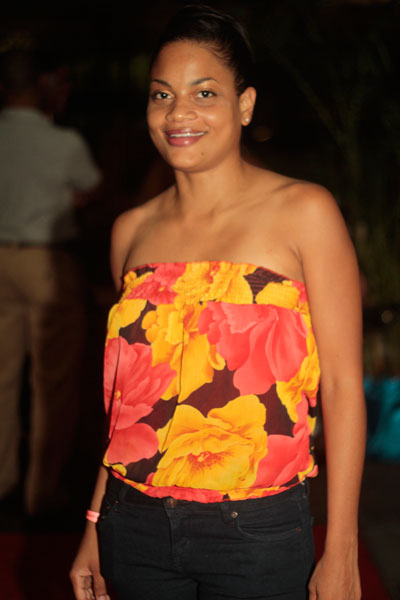 "I am excited about the response from the Bahamian public, in particular the business community, as they have now seen the value in promoting their businesses through this internationally celebrated fashion platform. The CD being launched is a clear sign of our growth over the years and it will join our much anticipated television special to be aired world-wide". He adds, "The momentum for Fashion Week in November is definitely picking up, and this CD launch is just a taste of what's to come. " Clarke thanks the IWFW 2010 sponsors and all those who came out to support the CD Launch.
Nassau's best attended the plush social event with a range of music artists, models and fashion aficionados present. Stefan Davis, Owner of the design studio "Airbrush Junkies", says it was an impressive start to what is expected to be the best fashion shows of the year. "Fashion is an expression of the way one feels inside. Tonight's event" he says, "highlighted how through music, like fashion, we are all allowed to convey who we are as individuals—a piece of art."
All event attendees received swag bags courtesy of "IWFW CD Launch" sponsors; Absolut Vodka, Fiji Water and Kings Realty. The Islands of The World Fashion Show will be held November 11-13, British Colonial Hilton, downtown Nassau.Tickets are on sale at Obsession, Mackey St, and will be available at the Hilton hotel November 9th, 2010.

To find details on this or other "Islands of The World Fashion Week" events, visit the IWFW website at www.islandsfashionweek.com.