Last Updated:

Feb 6, 2017 - 2:32:04 PM
---
Nassau, Bahamas - Islands of the World Fashion Week takes place from November 11th to 13th in Nassau, and will be casting for models.

The following is required for the casting call which will be held on Saturday, September 25th from 10am to 4pm at the Mario's Bowling & Entertainment Palace"


Attractive male and female runway models. Height: 5'7" and taller in bare feet. Dress size 0-4. All models must be healthy, in good physical shape, have clear (unblemished) skin, straight white teeth, no obvious scars, no tan lines, excessive piercings or tattoos. You will be asked to walk, and we will ask to see your legs, arms and upper back (to see if you can model open back gowns). Ple

...

ase provide the following on the 25th;

2 comp cards or 2 copies of a photo with your contact information (cell and e-mail) and your TRUE current stats:
- Your name (believe it or not, we get many submissions from models that have no name listed!)
- Height (in bare feet - we will measure you!)
- Bust (specify A, B, C, etc.)
- Waist
- Hips
- Dress size
- Shoe size
- Hair color
- Eye color

Pair of high heels (to see you walk), Casual wear and bathing suit

If under age 18, please bring a parent or guardian to the casting

Each model must attend an in-person casting, even if you have worked at our past IWFW events.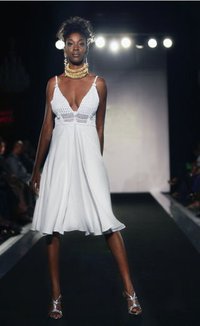 © Copyright 2010 by thebahamasweekly.com

Top of Page