Nassau, Bahamas - Star of the film, Jay McCarroll, winner for the 1st season of Project Runway and Celebrity Fit Club, will host a cocktail reception in the lobby at 7:30pm. The movie begins promptly at 8pm on November 10th. Tickets are $3
Jay McCarroll has distinguished himself as a talented designer as he became the first winner of the popular American reality series, Project Runway. He has gone on to become a celebrity designer, and has starred in the documentary feature film "Eleven Minutes" which recounts his rise to fame. He has recently added another reality show victory to his list by winning Celebrity Fit Club earlier this year.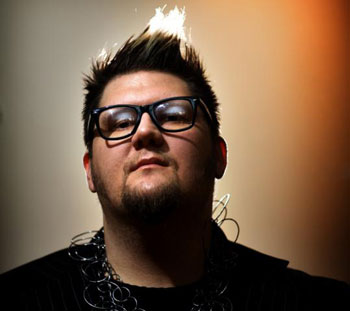 Storyline:
It's been two long years since the sharp-witted Jay McCarroll was dubbed "the next great American designer" on season one of reality TV's Project Runway, and he's anxious to finally show his first line of clothing. The feature documentary, "Eleven Minutes," chronicles his year-long journey preparing his first independent runway show for New York's Fashion Week in Bryant Park and the subsequent selling of his line to stores. The result is an in-depth, painfully raw and humorous exploration of the creative process and the constant conflict of balancing commerce with art, fame with talent, and reality-TV with actual reality. (Courtesy of IMDB)
Fashion Week 2010 - The Runway Shows, November 11th, 12, 13th (Schedule)
Visit the website,

www.islandsfashionweek.com

.