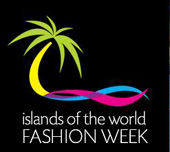 Nassau, Bahamas - Mode Îles Ltd., the producers of the award-winning fashion event, Islands of the World Fashion Week, have announced the establishment of two scholarships in conjunction with the internationally-recognized Parsons The New School for Design, based in New York, for a promising young fashion designer to attend one of the many summer intensive programs offered at the institution to enhance their skills in various aspects of the fashion industry.

The first scholarship will be awarded to the recipient of the NextGen Designer Award competition which is held annually during the Islands of the World Fashion Week in November, and selected by a panel of international judges. Past recipients of the NextGen Designer Award have been Tamiko Browne of St. Vincent & the Grenadines, and Darcel de Vlugt of Trinidad & Tobago.

The second scholarship, named in honor of the late Bahamian designer, Harl Taylor, who attended the school's New York Summer Intensive program and then went on to graduate from the Paris program, will be established specifically for a young Bahamian designer. The recipient will be selected by an independent panel of judges at the preliminary fashion event dubbed "Runway to Fashion Week", scheduled to be held 3rd October, 2010, at Mario's Bowling & Entertainment Palace, Nassau, Bahamas.

In a joint communication, both the dean of the School of Fashion at Parsons, Simon Collins, and President of Mode Îles, Owen Bethel, expressed their personal pleasure and support for the initiative "as it displayed a confidence not only in the development of the youth and encouragement of their creative skills and dreams, but also hope for the ultimate contribution to economic development and diversification of the economies of many of the island nations around the world."

Mrs. Beverly Taylor, mother of the renowned designer, indicated that "it is a fitting tribute to Harl's legacy as he was very concerned about the involvement and development of the youth of the country. He would be proud to see the continued affiliation of his alma mater with the development of the fashion industry in The Bahamas."

Designers eligible to compete for the award will have to show to the panel of judges that he/she has paid close attention to creativity, expression of style, selection of fabric and color, and quality of execution of the design. Factors such as cohesiveness, commerciality, marketability, creativity and originality, and practicality of the design will all be taken into consideration by the panel, including the assessed potential of both the designer and the garments in the international fashion market.