Nassau, Bahamas - The Bahamas Weekly takes you to another exciting video segment of Islands of the World Fashion Week (IWFW) with an interview with up and coming Bahamian designer David Rolle of Nassau. You will also hear from world renown American fashion designer Nick Verreos who speaks highly of The Bahamas and the young David Rolle, who actually assisted Verreos when he presented his line Nikolaki at the inaugural Islands Fashion Week two years ago.

David Rolle's line stole the show on opening night, and his dramatic display of models walking all handcuffed could well be a first in fashion history.

"My dream is to just go to art school. I am humbled that people actually liked what I showed tonight. I won't be pleased until I can sew a garment and I am pleased with the finished work. I am still learning. "

Inspiration for his line was the theme 'War around the world'. Rolle said that the use of the handcuffs focused on restraint. Rolle went on to say, "We have countries fighting against countries...why cant we just sit down and settle our differences?"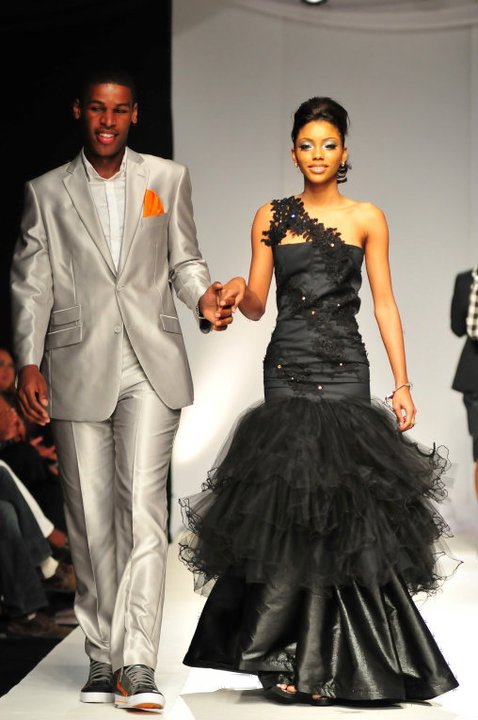 Rolle's dream did of more education in the fashion industry did come true at the 2010 Fashion Week as he won in the NextGen Category for best up and coming designer at the show.


In an effort to take the designers beyond the islands and into the broader fashion industry, Mode Îles Ltd, producers of IWFW, has partnered with noted fashion institute "Parsons The New School for Design", to create this reality. IWFW 2010 award-winning designers, David Rolle (Bahamas) and Theodore Elyett; "Runway to Fashion Week" winner (Bahamas), were both given the opportunity to attend Parsons for their Summer Studies program.
Leading up to the IWFW 2011 runway event in November, Mode Îles Ltd will once again host the "Islands of the World Fashion Tour"; a caravan of island-based designers, "Runway to Fashion Week" novice designer competition, the "Fashion in Film Series" and other innovative programs that will assist in creating the awareness of the fashion industry within island nations.
The fourth annual "Islands of the World Fashion Week" will take place in Nassau, The Bahamas on November 3-5, 2011, with an indigenous contingent of island-based and international designers on the runway. The 2010 runway event was a proven success, as designers were exposed to the international media and gained immense popularity for their creative, island-inspired and avant-garde designs.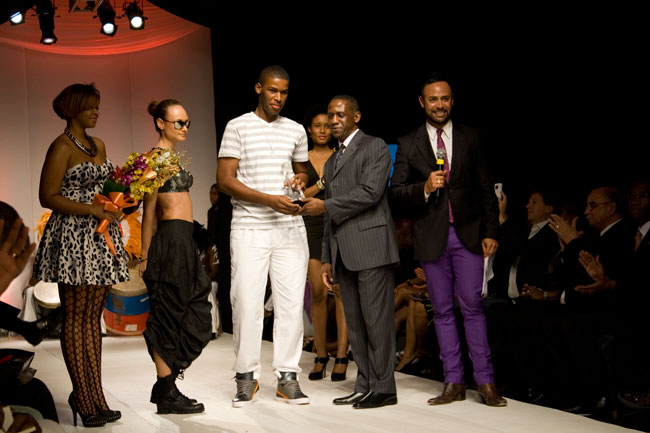 Learn more at www.islandsfashionweek.com

(Stay tuned to The Bahamas Weekly for upcoming VIDEO productions from IWFW 2010!)

TRAVEL for THE BAHAMAS WEEKLY NEWS TEAM
provided by

SkyBahamas Airlines