Last Updated:

Feb 6, 2017 - 2:32:04 PM
---
Nassau, Bahamas - The Bahamas Weekly News Team takes you to opening night of Islands of the World Fashion Week 2010 held at the British Colonial Hilton.

Each year the event brings something new and exciting and this year was no different.

This video takes you to the opening and closing act of a dance troupe called Silk and Steel who put out a powerful performance to kick start this year's fashion week.

We also take you to after party number one at Gray Cliff to hear from the Founder of Islands Fashion Week, Mr. Owen Bethel.
(Photos) Islands of the World Fashion Week 2010 Opening Night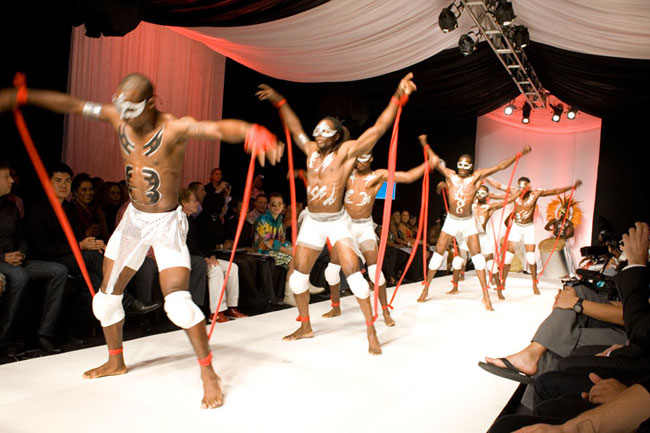 See you at
Islands of the World Fashion Week 2011.

Here is what to expect! The runway shows, receptions, and street parties will have you hopping all over the island, mingling with designers featuring their creations from such islands as Barbados, Cuba, Fiji, French Guyana, Grenada, Haiti, Indonesia, Jamaica, Madagascar, St. Lucia, St. Vincent & the Grenadines, The Bahamas, and Trinidad & Tobago.

The catwalk has also been graced with designs by noted international designers, Kenneth Cole, Nick Verreos (Nikolaki), Kevan Hall, Peter Ingwersen (Noir Illuminati II), Leanne Marshall, Henry Jackson, Jay McCarroll, Indashio, Oliver Tolentino and b michael. The stage is set for a truly international meeting of cultures in the fashion world in this the International Year of the Rapprochement of Cultures as designated by the United Nations Educational, Scientific & Cultural Organization (UNESCO).
Learn more at
www.islandsfashionweek.com
(Stay tuned to The Bahamas Weekly for upcoming VIDEO productions from IWFW 2010!)


TRAVEL for THE BAHAMAS WEEKLY NEWS TEAM
provided by

SkyBahamas Website








© Copyright 2010 by thebahamasweekly.com

Top of Page