Nassau, Bahamas - Police are seeking the public's help in locating two adult males who were reported missing by family members. The males reportedly left Lowe Sound, Andros on a fishing trip in the vicinity of Jolters Cay, approximately 10 miles off Lowe Sound, Andros, on Wednesday, 25th December, 2019 and have not been seen or heard from since.





Missing are:
Harold Fritzgerald, age 49 years of Lowe Sound Ryan Russell, age 38 yrs of Low Sound, Andros


Anyone with information which can assist in locating Harold Fritzgerald and Ryan Russell is asked to contact the Central Detective Unit at 502-9991, crime stoppers at 328-TIPS (8477) or the nearest Police Station.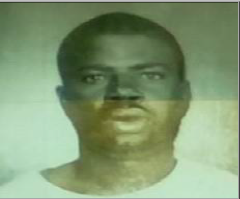 CRIME PREVENTION TIP – Credit card fraud protection tips
Here are some tips on how to prevent credit and debit card fraud.
Don't give your account number to anyone on the phone unless you've made the call.
Carry your cards separately from your wallet. It can minimize your losses if someone steals your wallet or purse.
During a transaction, keep your eye on your card. Make sure you get it back before you walk away.
Open your bills promptly — or check them online often — and reconcile them with purchases.
Report any questionable charges to the card issuer.
Notify your card issuer if your address changes or if you will be traveling.
Don't write your account number on the outside of an envelope.
Clear your logins and passwords. This is especially important if you've been working on a public computer.
Be alert for phishing, a trick in which spam or pop-ups mimic legitimate banks or businesses to obtain your personal information, which they use to access your accounts. Always verify that you're on a familiar Web site with security controls before entering personal data.