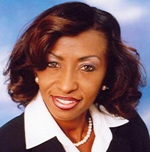 Whether you believe it or not – we are each paying a 'Stress Tax'. When you calculate the accumulative cost of stress - reduced productivity, insurance cost, absenteeism, anxiety, depression, heart disease and the myriad of other illnesses associated with Stress; in some way, shape or form we are definitely paying a 'Stress Tax'.

Unfortunately, this Tax has the potential of becoming even more burdensome as more people neglect the need to address the way they manage their Stress.

Some say that we Bahamians have a reputation for being reactive rather than proactive. And while this may have some merit; the concept of Life-Coaching focuses not on what was but on what can be. When it comes to health and wellness – I believe we can in fact adopt a new, more proactive approach.

Life Is Not A Stress Rehearsal…

Although many seem 'hell bent' on waiting for the neon signs of Stress to show up before they enhance their coping skills; recognize that that life is not a 'Stress Rehearsal'.

And it's time that you to take ownership of your life and control over your state of well-being. Too many find it too easy to simply complain about the lack of control over their life-challenges, not realizing that control is a byproduct of ownership; until you to take ownership (responsibility) you cannot gain control.

It is estimated that Stress-related issues such as reduced productivity, irritability, work-related accidents, increased insurance etc., costs US Companies a whopping $300 billion annually.

In addition, research suggests that 80% of all illnesses are believed to be stress-related.
Such statistics ought to immediately strike a cord with local health care, insurance and business professionals across the board; inducing them to devise proactive ways and means for employees and clients alike to effectively deal with the fundamental issues of Stress.

But the truth of the matter is only he who feels it – knows it. So how much is Stress costing you on an individual and business level? How much is it collectively costing us as a country?

Final thoughts…

Recognize that Stress is about attitude. If we take the attitude that it really doesn't matter or that there is nothing we can do about it; then we will continue to be saddled with an ever- increasing Stress Tax coupled with the persistent deterioration of our overall state of health.

The reality is, we can effectively transition from illness to a state of wellness, but such a move requires a new mind and new media; where proactive mechanisms are developed and viewed as value added solutions.

Whether you stand still or sit down, rest assured that stress is not going anywhere; and unless you manage your stress, it will surely manage you.

Remember – it's never what happens but how you deal with what happens that matters most. You can reduce your personal stress tax, by taking the time to manage how you handle stress; developing the skills to confidently respond to any challenge.

You have the personal power and make it happen.

If you are ready to effectively Manage Your Stress, please register for my upcoming Stress Management 101 Workshop. Please send an email to coach4ward@Yahoo.com or call 429-6770. Seats Are Limited!

Michelle M. Miller is a certified Life-Coach and Stress Management Consultant. She is the Principal Coach of the Coaching Studio, which located in the Jovan Plaza, Madeira Street. Questions or comments can be sent to P.O. Box CB-13060 – email – coach4ward@yahoo.com or telephone 242-429-6770.