---
TheBahamasWeekly.com New Website about to launch
-
Mar 10, 2018 - 4:51:55 PM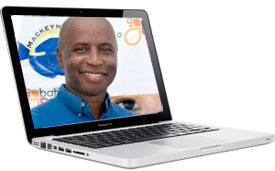 Twelve years, 54,300 articles, more than 100,000,000 page views later, TheBahamasWeekly.com continues delivering fact-based news that you can count on. It's our pleasure at this juncture to announce the development of our new and improved website which will provide greater ease of navigation, and loads of new bells and whistles along with some amazing new custom designed features unique to TheBahamasWeekly.com.
The new TheBahamasWeekly.com will represent the sum total of more than four years of development between our hand coding developer and myself to attain the look and functionality reminiscent, in some regards to a form of artificial intelligence. While a number of our associates went the way of WordPress, Joomla and Drupal, we opted for a customized approach with hand-coded scripts to achieve our personalized...
Site enhancements at TheBahamasWeekly.com
-
Jun 5, 2015 - 6:02:42 PM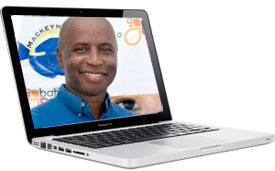 There's whole lot going on Under The Hood here at
TheBahamasWeekly.com
as we go undergo a total site makeover, technological advancements and major speed enhancements to improve your surfing experience on our site.
June 2007
I recall boasting of 800 articles when we thought that 800 articles was a big deal. Flash forward to June 2015 where we have
exceeded 40,0000 articles
covering 3 Bahamas Government administrations...
TheBahamasWeekly.com, all systems go!
-
Nov 12, 2012 - 4:31:00 PM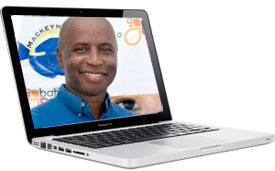 Hiccups and snags occur from time to time and we had it happen this past weekend here at TheBahamasWeekly.com. You may have noticed that site updates did not happen as timely as usual during this past weekend, or you might have noticed that some article links went to dead pages or were double posted.
Thankfully our team of IT experts were able to come through and repair the error to our mysql database and we're now back on track.

TheBahamasWeekly.com now contains over 24,000 articles and climbing, as we continue in our endeavor to provide comprehensive data on News and Events related to The Bahamas, as a matter of fact, a Google search for the words:
NOTICE: The Bahamas Weekly no longer using the services of Blip.tv for video streaming
-
Aug 10, 2012 - 10:52:47 AM
In our efforts to better serve you; please note that we are in the process of moving our extensive video library that once resided on Blip.tv over to other servers while we set up our own streaming server. You may ask, what does this mean? It means that some of our videos which include interviews with Sir Sean Connery, Johnny Depp, Lenny Kravits, Daryl Hannah, Andy Murray, Dennis Haysbert and countless others (over 250 videos) might not be viewable for a short period of time.

If you encounter any videos that don't play or show strange error messages of some sort please ...
TBW Video Mini Player on the left column of every page
-
Jul 4, 2011 - 4:04:25 PM

I know it's been a while since you've heard from me. However, a lot has transpired

under the hood

of TheBahamasWeekly.com since my last article eons ago. At this point in time I am pleased to highlight one new feature in particular; it is our new

TBW Mini Video Player

on our left column. What's unique about this player is that it can be viewed on each and every page of our, more than 15,000 page website. It's simple to use and although it's in miniature on the left-hand column, you are just a single click away from viewing video in full screen mode. See our simple 15 second.....
The Bahamas Weekly - Now more than 10,000 Articles!
-
May 21, 2010 - 10:11:10 AM
The Bahamas weekly celebrates a major milestone as

we have now exceeded 10,000 articles!

In our endeavor to provide a valuable resource for persons globally seeking information on the Bahamas, The Bahamas Weekly News Team is proud to announce this achievement.

The Mackey - Whachell duo jointly started TheBahamasWeekly.com on January 1, 2006 after departing from the gbweekly domain. We did so to more accurately depict the country that we love and proudly represent.

We invite all persons and organizations with valuable news content, human interest stories and inspiring letters to the editor to write us at info@thebahamasweekly.com; we want to hear from you…the world is waiting!
The Bahamas Weekly - Over 6,000 Articles & Counting
-
Jun 4, 2009 - 1:22:26 AM

We've been quite busy here at The Bahamas Weekly in our endeavor to provide you with timely updates and a vast database of searchable articles. We are pleased to reveal that we have now exceeded 6,000 articles in our database and counting.

There's a whole lot going on under the hood as we feverishly work to update our front-end interface to enhance your visit to The Bahamas Weekly. In short order you will be able to join our beta testing, stay tuned!

I should mention that at present we have just added a new

Add This Share button
widget that enables you to add our content to your Facebook, twitter, myspace, dig and a myriad of other social websites at the click of your mouse button. You can also forward our articles directly from the article page without having to open an email application. There are a whole lot more features under the Share It button so be sure and check it out!
More than 1600 BIS News Updates and counting
-
May 13, 2009 - 10:07:57 PM

The Bahamas Weekly is pleased to announce that our database now contains

more than 1600 Bahamas Information Services news updates

and counting

.



This is an invaluable resource for persons of all walks of life, especially students seeking to track the achievements and challenges faced by our leaders as they push arduously forward to take our little but great nation to the next level during these challenging times.


We send kudos to Sharon Turner and the hard working team at BIS for their commitment to getting the news out expeditiously, so that the Bahamian public and the world at large are enlightened as to the maneuvers of ...
Sitewide Enhancments: RSS feeds for each category & Twitter explained
-
Apr 22, 2009 - 10:10:19 PM

Having now exceeded

5600 articles

and counting...whew! I am pleased to announce two of the exciting new changes that I have made tinkering under the hood of The Bahamas Weekly that will enhance your surfing experience and enable you to have the content you want as you like it. So now here we go:

1.

RSS feed for each category

; all fans of The Bahamas Weekly can now subscribe to any of the 89 available categories of their choice (see graphic. Hence, if your interest is purely Sports, you could choose sports if its Bahamas Information Services Updates you could choose that etc.

2. The new buzzword on all the international news networks now is Twitter, twitter, Twitter! What is twitter? Wikipedia defines twitter thusly:....
With almost 1600 archived News Articles - TBW is Loaded with Information
-
Oct 24, 2007 - 4:09:41 PM

Now, more than ever is the time to peek under the hood of thebahamasweekly.com. There are now nearly 1600 articles archived for your edification and you can find them all by utilizing our search box on the left-hand column.

Be sure and check out the products and services offered by our advertisers by clicking on their logos on the left hand column of each page or by reading the articles posted on the site. If you are interested in advertising on The Bahamas Weekly, Click Here to email our sales team or call (242) 352-2988.
TBW Subcribers can now have our articles read to them!
-
Sep 19, 2007 - 10:53:23 AM

The Bahamas Weekly is pleased to announce the
implementation
of "

Talking Technology

" for our news updates subscribers. This means you can click and listen to the article rather than read it.

Below, I explain the simple 2 step procedures to listen to the articles:

1. Click on the small speaker icon at the bottom of the article.

2. When you arrive at the

Talkr

page, press "

Listen to this article

" button. That's it!
Have a listen to our demo [Read more]. If you are not yet a subscriber to our weekly news updates, be sure and do so now!
More Than 800 Searchable Articles and Counting... - Thank you
-
Jun 11, 2007 - 6:46:36 AM

Your Bahamas Weekly news team is proud to announce that there are now more than 800 searchable articles in 57 different categories here on our web site. We offer special thanks to our team of contributors and to our hard working editor as we continue in our untiring efforts to provide positive news updates from The Bahamas. Yes, there is more
Under The Hood
than meets the eye , that's why we have equipped The Bahamas Weekly with a powerful search engine
to help you locate your particular topic of interest.


Our existence would be short lived without the support of our site sponsors. We send a special thank you to you all. Please have a look on the left column of every page of The Bahamas Weekly to see who they are and click on their logos for more information on their products and services...
Enhancing your web surfing experience on The Bahamas Weekly
-
Apr 18, 2007 - 6:42:50 PM

To enhance your journey through The Bahamas Weekly we provide you with two useful site aids and an explanation of what the term

Sales Membership

means. Now, here are your site tips:

1.For your convenience we have added a new sign up box on the left hand column of our pages...
Utilizing RSS technology to receive our news updates when you want to
-
Apr 11, 2007 - 10:34:53 PM
The Bahamas Weekly continues to grow exponentially with your support.

Under the hood

major tweaking continues to take place. Many options that you are probably unaware of are available to you. In this column I will provide regular bite-sized chunks of information to help you take advantage of all that The Bahamas Weekly has to offer. In this issue we discuss some of the different ways one can receive our updates utilizing RSS technology.
<< prev page next page >>