---
The Island House Film Festival celebrates "Play the Devil" and "Viva"
-
Jan 10, 2017 - 9:46:50 AM
In January, The Island House will be hosting two amazing parties celebrating two fascinating films that have strong connections to The Bahamas during The Island House Film Festival taking place in Nassau January 12–15, 2017.
On Thursday, January 12th, the first party takes place in the form of a 'Mas' Soca fete celebrating the premiere of Bahamian director Maria Govan's second feature film 'Play the Devil', which has already won several awards around the world. Director Govan will be joining Island House for the festival...
Kareem Mortimer: An interview with Bahamian filmmaker Maria Govan
-
Aug 14, 2015 - 2:03:15 PM
I first met Maria Govan 13 years ago and since that time we have worked together on many projects as collaborators and have enjoyed a close friendship. As our 'Caribbean Storytellers' series at The Island House is almost nearing its end for 2015, it would be incomplete without showing Maria's debut film,

Rain

.
I recently chatted with her and asked a few questions about her film and career.
Can you tell us a little bit about your history? How did you get involve in filmmaking?
Nassau Over The Hill - Documentary and Spy
-
Aug 7, 2015 - 1:54:21 PM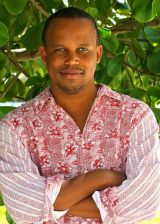 We are nearing the end of this season's Caribbean Storyteller Series at The Island House Cinema. This week at the cinema we are showing Rosemary Hanna's timely and important documentary Nassau Over The Hill. This documentary is the story of the fashioning of a people whose ancestors were transplanted to a foreign land under the most dehumanizing conditions and have in a relatively short period changed the history of a former plantation society. We had the opportunity to ask Rosemary a few questions about her process.
Can you tell us a bit about your background and how you became a filmmaker? How What is the name of your film? Can you tell us a bit about your background and how you became a filmmaker? How are you connected to this story and how long did it take you to make?
Caribbean Storytellers - Migration
-
Jul 17, 2015 - 1:36:31 PM
Last week at The Island House Cinema we showed a group of short films by Bahamian filmmakers that deal specifically with migration issues as a part of our Caribbean Storyteller Series. The films included Passage which is directed by myself,
Contact Zone
by Gustavius Smith,
5 Bones
by Tyler Johnston and
Lakay
by Brian Lee.
I was able to sit with these filmmakers and ask them a few questions about their process...
Bahamian vloggers recognized at The Island House
-
Jul 3, 2015 - 1:42:13 PM
My favourite program at the Island House Cinema is the
Caribbean Storyteller Series
, in this series we feature current work Caribbean filmmakers and practitioners.
Last week at The Island House Cinema we featured three of the most prominent vloggers in the country. We engaged Sawyerboy, TAP and Miss B in a conversation about their work that was participatory with the audience. We will be showing this work again before the close of the series...
Kareem Mortimer: Children of God and Starred Up
-
Jun 12, 2015 - 12:17:37 PM
The photo seen here is of Scottish director Ian Mackenzie and myself at the 2007 Bahamas International Film Festival. I was at the festival representing my short film
Float
and David was in attendance with his brilliant third feature
Hallam Foe
starring a young Jamie Bell.
This weekend at The Island House we are celebrating the third anniversary of the theatrical release of the Bahamian feature film
Children of God
and showing the new critically acclaimed film from David,
Starred Up
.
Kareem Mortimer: Where Art Belongs
-
Jun 5, 2015 - 9:20:14 AM
This past week, I had the privilege of being invited to attend and present at the Black Portraitures Conference: Imagining Black Bodies and Reframing Histories in Florence, Italy organized by New York University and Harvard. The panel I presented on was "The Retreating Island" moderated by Edward Akintola Hubbard along with Barbadian filmmakers Russell Watson and Lisa Harewood.

At this conference, there was also a presentation by another Bahamian Erica James, a professor at Yale who presented a paper on the 19th Century Haitian portraits of Louis Rigaud. One theme that was consistent through many of the presentations was ownership of images?
Kareem Mortimer: Who are we anyway?
-
May 31, 2015 - 1:11:28 PM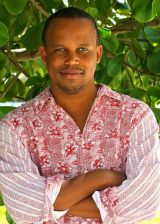 I am currently listening to an audio book by Wayne Dyer and in the recording he asks the listener to ask him or herself a simple question. The question we had to ask ourselves was "Who am I?" Immediately ideas flooded into my brain about nationality, gender, and race; but before I could have answered, I was stopped and then asked to answer the question from the perspective that no one had ever told me who I was. "Who are you?" he asked "And do not give me a textbook definition, give me a definition from your soul"
"Who am I?" I thought about it for a while and then knew the answer was that I am a Being that is having an experience of life on this planet with the power of choosing how to define myself. I could not be labeled and I could not be boxed in, although people will choose to put me in a box in their minds, I will not put myself in a box...
Kareem Mortimer: The Fearless and The Fear
-
May 22, 2015 - 7:44:13 AM
My column this week comes a little late due to my responsibilities with the Island House Cinema and Best Ever Film. I had the privilege to work on a free screening of

To Sir With Love

in the Grants town community for the inaugural Cinema in The Park event for almost 200 children. Fusion IMC, Tyrina Neely coordinated the details of the event, The owners of Central Food Fair donated the vacant lot and The Island House Cinema donated the open air screen.

Community leader Valentino Brown (Scrooge) introduced the evening and Pamela Poitier (daughter of Sir Sidney Poitier) introduced the film. The idea of the free screening comes under the umbrella of a charity called The Children's Haven whose principal is a Bahamian resident Mr. Beat Schlagenhauf. I consider Beat a personal friend and business associate and a fearless person who has taught me many lessons in business and the responsibility we all have in giving back to our community...
Kareem Mortimer: Wild Tales!
-
May 8, 2015 - 5:57:11 PM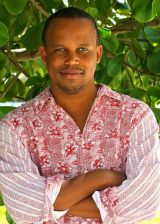 As storytellers, I think we are all obsessed with the absurdity of life. As Bahamians we are also obsessed with it; it is in our facebook posts "Chile, you wouldn't believe…" and in our homes " Guess what happened to me tonight dread..." Absurdity saves us from boredom. If there ever was a day where nothing extraordinary happened there would be nothing for us to talk about. This week at The Island House Cinema we have two films but, there is one film in particular that takes absurdity to a brand new level- one of my favorite films of the year—the Academy Award nominated Wild Tales.


The Cannes Film Festival website it describes Wild Tales as "Vulnerable before a reality that can suddenly be modified and become unpredictable, the characters of Wild Tales cross the thin line that divides civilization from brutality. A story about love deception, the return of the past, a tragedy, or even the violence contained in an everyday detail...
Kareem Mortimer: Perfectly Imperfect
-
May 1, 2015 - 2:15:39 PM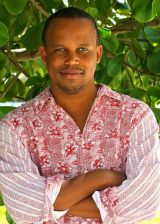 Perfection is the most uninteresting thing to me as an artist. I am more interested in the process of getting to perfection. The journey is the most important part of the process, the bumps, the false starts and perceived disappointments. The journey is probably the most imperfect moment, but it is the one that contains the most beauty, as it is where growth happens. So to me, maybe in a way imperfection is perfection.


I am in the process of closing the financing on my feature Cargo. Cargo started in earnest in 2011 after Wind Jammers and Children of God were released commercially within a month of each other. An investor that was keen to fully invest in a project that involved the topic of human smuggling approached me.
Kareem Mortimer: How Low Can You Go?
-
Apr 24, 2015 - 11:05:08 AM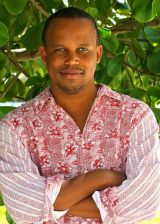 Film is art and art is life. Film communicates common experiences that help us understand our world and gives us the space to thrust our impressions on it so that we can better understand ourselves. This week film has brought up this question for me—How far are we are willing to go in order for strangers to tell us that we are good enough? How far are we willing to go to get the momentary adulation of our peers? I approach filmmaking as a form of self-expression, however as filmmakers we often feel the burden of marketing our work and ourselves a great deal to get some attention to it because unfortunately that is how the world measures success.

A few years ago I was invited to an event to promote a film that I had made, I was young, new to the industry and still a very insecure director...

Kareem Mortimer: Two Films - Two Places - One World
-
Apr 18, 2015 - 4:00:09 PM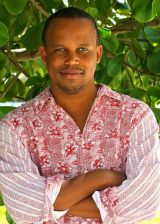 Growing up on a small island, film has enabled me to know that my surroundings were unique, people from around the world were similar, change is absolutely necessary and greater was possible.
This awareness has led me to making short films, features, documentaries, art films, boards and most recently curator of film programming at the Island House Cinema, a boutique 48 seat theater in Western New Providence dedicated to showcasing the best in independent, foreign, art, Caribbean and Bahamian film...
<< prev page next page >>