---
The Bahamian Traveller features Huma Island, Philippines
-
Jun 19, 2014 - 11:35:36 PM
Huma Island Resort & Spa is nestled on a remote island in Busuanga, Palawan. This chic resort comes with breathtaking views and untouched marine life surrounded by a dozen sunken Japanese warships and planes which has been hailed as one of the top 10 diving sites in the world.
Compromising 81 villas, of which 64 are suspended over the water on stilts, each offer spectacular views of the beach of Dicilingan Island and the sea. All villas feature contemporary, elegant design, private Jacuzzis, bathtubs, as well as indoor and outdoor showers and more.
Hanging Gardens Ubud Hotel in Bali
-
Mar 21, 2014 - 1:23:04 PM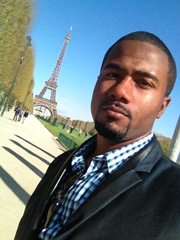 Nestled deep in the heart of Bail's rich rainforest preserve, the enchanting five-star

Hanging Gardens Ubud Hotel

features 38 private suites and individual villas. I had the chance to review this spectacular bucket-list property.

You may have seen the Hanging Gardens around the web; its iconic infinity edge pool has been featured in international magazines such as Condé Nast, Esquire, GQ, National Geographic Traveler, AFAR, and so many more.

Catch a comprehensive video review of this immaculate property above in my hotel video tour.
Top Attractions in Bali: Tirta Empul Temple
-
Mar 7, 2014 - 12:02:23 PM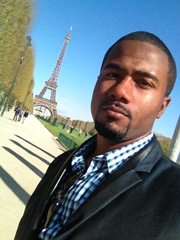 If you are in search of the ancient, the mystical, the beautiful, then look no further,

Bali's Tirta Empul Temple

is a must-see attraction while visiting the famed 'Island of the God's.' See the Traveller's Bazaar video feature of this stunning temple.
While reviewing the stunning eco-luxury venue, Fivelements Puri Ahimsa, I managed to detach myself from the lovely resort to do some local activities. I jumped on my scooter and cruised through the countryside, stopping to visit the Ubud Sacred Monkey Forest and Tirta Empul Temple...

Tirta Empul is a holy water temple, sourced from the sacred Tampak Siring spring. This 1,000 year old temple has largely been unchanged.
Eco Luxury Resort in Bali: Fivelements Puri Ahimsa
-
Feb 21, 2014 - 8:05:52 AM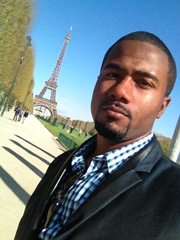 It was the midnight hour, the air was balmy, and a gentle breeze could be felt. You could hear the powerful sound of water all around and smell the distinct scent of dew forming over river rock and moss. Nature ruled this mystical world. I stepped forward onto a meandering path, it led to a dimly lit bamboo pavilion. I paused and drifted into thought, "Where am I, is this really happening?"

Back to the present moment, I was at Fivelements Puri Ahimsa, a holistic wellness retreat that aims to share the Balinese way of life, nurturing a greater harmony with spirit, the environment, and one another.Fivelements is located in Mambal, a story-book village twenty minutes outside of Ubud, Bali, Indonesia.
Paris Travel Guide Video: Ten Attractions You'll Love!
-
Oct 25, 2013 - 9:48:10 AM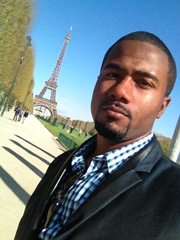 The Bahamian Traveller takes you to Paris, the world's most visited city, with some 70 million tourists visiting each year. The French capital is home to 2.2 million people in its city-centre, and almost 12 million within the metropolitan areas. Paris is located in the northern region of France, with the river Seine flowing right through the heart of the city.

Whether it's a leisure stroll along the Seine that captures the vistas of Notre-Dame Cathedral and the Eiffel Tower, or the beautiful chaos of the Arc de Triomphe's Place Charles de Gualle, it won't take you long to realize you're in one of the world's most beautiful cities.
Five Ways to see the World while Earning a Lucrative Salary!
-
Aug 15, 2013 - 2:36:44 PM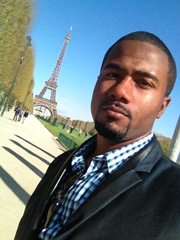 What if I told you, that you didn't have to sit at your job, day in and day out doing the same menial tasks. What if I told you, that you could travel to the ends of the earth, experiencing its most beautiful spots, meeting its most fascinating people, and earning a lucrative salary while doing it. Would you take me up this offer, and pursue a life that is so abnormal from what we've been taught to pursue? It may sound like a daydream, but it's a reality for many persons I've come to know through my own travel experiences. Listed below are five ways to fund a full-time life of travel.


1.Teach English In A Foreign Country: English teachers are always in high-demand. Most employers provide housing and medical expenses for their teachers, and pay a salary that permits a comfortable lifestyle...
"The Bahamian Traveller's" Top Three Activities in New Orleans
-
Jul 19, 2013 - 9:41:53 PM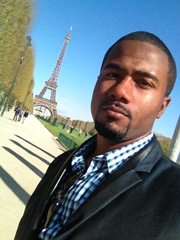 I have just returned from a family reunion in the Bayou State of Louisiana. My mother was born and raised in the state, and most of her family resides there. This was my first time attending my southern family's biennial reunion, and I was excited and curious to meet my extended relatives. My mom comes from a family of 75 first cousins, so understandably, the reunion was well attended.

We barbequed, we worshipped, picnicked, told stories of yesteryear, and renewed family bonds. Now I can truly grasp the spirit behind soul food...
The Bahamian Traveller's Sightseeing Flight over Dubai
-
Jul 6, 2013 - 2:21:39 AM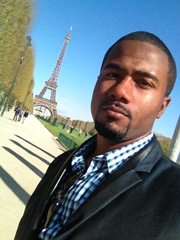 I had the amazing privilege to complete a bucket-list activity that I wanted to do for eons, and that was to fly in a seaplane over Dubai. The flight was chartered by Seawings Dubai. I even sat in the cockpit "co-piloting."

This once in a lifetime experience began from the Yas Viceroy Marina, Abu Dhabi travelling down the coast to Dubai. I flew over all the cities icons, from the Palm Jebel Ali & Palm Jumeirah to the Burj Khalifa, Burj Al Arab 7star Hotel, and Sheikh Zayed Rd. (Dubai's 'main street') finally landing 40 minutes later at the Dubai Creek Golf & Yacht Club.
The Bahamian Traveller, visits The French Riviera
-
Jun 7, 2013 - 1:08:50 PM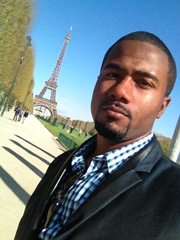 I am beaming from ear to ear as I write this feature; it's one of those secrets you just cannot keep to yourself! Eager to tell you of my experience in Monaco, the playground for the rich and famous, renowned for its princesses and excesses, with Monte-Carlo, the centerpiece of the Riviera Principality. I had just finished my five night stay in Paris, and took the TVG train through the beautiful French countryside stopping in Nice, then switching to a regional train headed straight for Monaco. Within the Principality, just a few steps from Monte-Carlo's legendary Casino, lies one of the world's best hospitality venues, Hotel Metropole Monte-Carlo. I had the pleasure of staying in this former palace, and I must confess it is among the best times of my life!
'The Bahamian Traveller,' on Venice and its Must-See Summer Attraction!
-
May 31, 2013 - 11:03:25 AM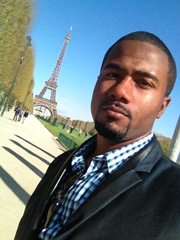 Summer is upon us, it begins in the Northern Hemisphere, Friday, June 21 and that means, VACATION TIME! If you're wondering where to go abroad this is the best season to visit Europe. The weather is warm, the skies are clear, and so many festivals and events take place throughout the Continent. Today let's focus on Venice, Italy, and why the time is now for every Bahamian citizen to visit the fabled city.


Venice is an Italian city, located in NE Italy protected from the Adriatic Sea by land known as 'The Lido.' It is one of Italy's top travel cities, known for its beauty and romance. Its small, traffic-free streets along winding and...
'The Bahamian Traveller' reviews Yas Viceroy Abu Dhabi, UAE
-
May 23, 2013 - 11:02:06 PM
Hospitality venues like the Yas Viceroy Abu Dhabi are far and few. When I think on it further there is nothing comparable to it. The Yas Viceroy Abu Dhabi is a Xanadu of surreal luxury, set within architecture that takes you out of your everyday and reminds you to live. Earlier this month, I had the pleasure of staying for two unforgettable nights during my seven night stay in Abu Dhabi, United Arab Emirates.

The Yas Viceroy is located on Yas Island, Abu Dhabi, UAE. The United Arab Emirates, a former British protectorate, now an independent Arab country along the Arabian Gulf is made up of seven states (Emirates). These states are famed for their wealth, and iconic architectural projects, particularly Abu Dhabi's neighbor Dubai. The island is a short 30 minute drive to Abu Dhabi's city centre...
New Columnist: "The Bahamian Traveller" with Quinn Russell
-
May 17, 2013 - 2:17:09 PM
The Bahamas Weekly is pleased to announce our NEW columnist, Quinn Russell, who will be showing us the world through his column,

The Bahamian Traveller.



Born in St Paul, Minnesota to a Nassauvian father and a Louisianan mother, Quinn's family moved to Freeport Grand, Bahama when he was only two months. He grew up there and attended Sunland Baptist Academy. He is proud of the cultural aspects of his homeland with its traditional foods, customs, architectural heritage, and the joy of simplistic living which he enjoyed during his childhood, where he loved to explore caves, hidden beaches, mangroves, and the underwater world.
<< prev page next page >>