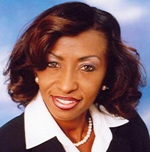 W henever people ask me about success, my first thought is 'what are they really seeking to be successful at?' This is an interesting point, because most of the time success is viewed in isolation rather than in harmony. However, successful living is about wholeness and balance in all areas of life.
Thriving at this level demands that you become fully engaged in your own excellence; learning and growing towards a richer life experience.
Success is not a onetime event; it's a continuous process towards becoming better. Look at champions no matter how many gold medals or titles they win, their goal is to win again; hoping to do even better than they did before. This is because every level of success can be exceeded by a higher level.
And here is life's great challenge to each of us; constantly calling for us to become better, to hold a bigger vision, to expand our sense of awareness. For you to answer this call confidently, you must learn creative ways to grow and develop your skills.
These are not mundane, left brain focused skills but rather innovative ideas that involve whole brain learning; attitudes and behaviors that drive your potential to succeed.
Most people define success by what they get; 'but success is not what you get, it is what you continue to do with what you've got'. And we each have something special; our challenge is accepting this truth.
You can begin by shifting your belief towards knowing that within you are million dollar ideas that can transform our
world; waiting for you to bring them into expression.
Be willing to make the small shifts that make big things happen.
Skills Beyond The Ordinary
Given the speed of our lives today, ordinary learning styles have become inadequate. Adaptability and navigation strategies will not come from one size fits all learning.
Instead, twenty-first century minds must be developed by twenty-first century learning; which requires new rules of engagement based not only on who we are now but who we are seeking to be from now on.
The undercurrent that makes lifework is driven by your personal view of yourself; which shapes your view of the world.
Final Thoughts…
Personal development is an ongoing personal journey, available to anyone who wants to achieve more. Still, statistics shows that 95% of the people will not develop the habit of investing in skills for their own growth.
This is due lack of awareness and the notion that self-improvement is unnecessary. Notice how when you decide that something is necessary, it becomes a priority of your 'To Do List'.
Thus, developing the skills that you need to succeed begins when you decide that it is necessary; committing the time and effort to make it possible.
Remember - your life is always flowing forward, calling for you to become better than you use to be; you can choose to become better or you can decide to remain the same.
Either way your success is solely in your hands. Take a giant step forward; get up and make your life happen.
It's your life and you are in control; get up and make it happen.
For your personal copy of the booklet '52 Ways To SkyRocket Your Success Booklet' – contact to www.coachmeforward.com
Questions/Comments are welcome -
Website: www.coachmeforward.com
E-mail: coach4ward@yahoo.com or call
429-6770 P.O. Box CB-13060
Nassau Bahamas