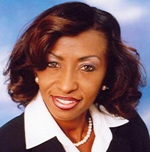 I may be wrong, but I truly believe that there is a crucial reason why the Creator provided human beings with two hands and one mouth; it is suppose to clue us in that we ought to talk less and act more. But this theory appears to have gone straight over our heads, since most people are pros at talking but amateurs on the matter of taking action.
Throughout history it is clear that people recognized that effective living is a process of focused, consistent action over a period of time. At some point we must drop the talk and begin to act; building muscles of resilience and willpower, to accomplish goals and manage life challenges.
Nothing will happen until you act!
Taking action allows you to step up to the plate and build your life, one brick at a time. But while many have the knowledge; they are challenged to apply it. Knowledge alone is not power, it is the application of knowledge that really produces a result.
Do – Be – Have
Henry Longfellow in his inspiring poem, ' A Psalm of Life'- reminds us that life is not an empty dream; we must act, in the living present, because things are not what they seem.
Unfortunately, most of us are not skilled at acting in life's present moment. We are either trapped in the past or worried about the future; causing many to barely skim the surface of life always talking about "it" but never really "being" about it.
What is even more perturbing is although we know that "life and death" are in the power of the tongue, most of us have still not acquired a discriminating taste for words that uplift our spirit, as oppose to tearing it down. And so we emotionally verbalize whatever we feel endorses the so called 'issue' of the day, labeling it 'real' talk.
The law of attraction is crystal clear, you attract what you give your attention to, whether you want it or not.
Rest assured that an effective way forward, cannot be cultivated amidst steady streams of coarse language which is focused on death, despair and hopelessness.
It is not to suggest that healthy talk is of no value; but rather that empty talk is a surefire way to hinder any sincere progress. Whether we believe it or not, our words create our reality. If we seek an improved reality, then we must engage in an uplifting language, supported by focused action.
Final Thoughts…
Failing to act leads to the eventual collapse of any objective. Unless you develop creative mediums to put consistent action behind your talk; you will remain on the outer fringes of any real solution.
Remember – it takes empowering talk, followed with focused action to produce results.
Do more, talk less; get up and make something better happen.
For your personal copy of the booklet '52 Ways To SkyRocket Your Success Booklet' – contact to www.coachmeforward.com
Questions/Comments are welcome -
Website: www.coachmeforward.com
E-mail: coach4ward@yahoo.com or call
429-6770 P.O. Box CB-13060
Nassau Bahamas