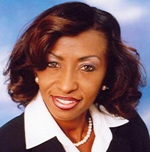 T he word success is tossed around to describe almost any achievement, whether positive or negative. Even the devastation of a suicide bombing may be considered a 'success' to the perpetrators. At best, definitions of success are subjective; as it means different things to different people and I would hasten to add that it means different things to different people at different points in their life transition.
From this perspective you must continuously define what success means to you depending on where you are in your transition. Clarifying and redefining success allows you to competently determine whether you are moving towards or away from your picture of success.
Questions :
1. What does success mean to me?
2. What is my personal Blueprint to succeed?
Building a New Paradigm
One of the greatest disservices that many pay to their individuality is allowing their round peg to be squeezed into a square hole. Adopting someone else's blueprint may not adequately serve your life purpose and could result in an unfulfilling life experience. Personal success demands that you continue to find ways to express your full potential; exploring new ideas, setting new standards that create a new an improved you.
Your personal blueprint for success is what is true for you; it speaks to principles and values that supports the direction in which you travel and the impact that you are seeking to have. Authentic living calls for courage to build paradigms that may not necessarily conform to what is considered the norm. It is a lesson in which you learn to march to a drum beat that resonates within; willingly prepared to stand up for your dreams.
As such you are not focused so much on trying to fit in because you know that you were born to stand out. It is this unbridled confidence that eventually becomes the extra in your extraordinary personal success.
Money Driven or Cause Driven
We are all driven or motivated by something; for some it may be money for others it may be a cause. Only you know your personal motivation.
But isn't rather odd that money and success are always touted together, as if one cannot exist without the other; yet there are many stories of mothers who successfully provided college education for their children with very little money. Similarly, having lots of money ought to not automatically equate to success as lots of money could have very well been stolen.
No doubt, there is a need to raise the bar and redefine the meaning of success to encompass a broader definition, based on a value added mechanism. The first challenge is to discern your personal motivation for wanting to succeed. You will find that connecting with the reason why success is important to you enables you to effectively create your personal blueprint for success.
Coaching - Success Tips & Techniques
1. Clarify what you to be successful at
2. Make the decision to follow through
3. Create a clear plan of action
4. Discover what page you are on now
5. Acquire the needed knowledge
6. Find environments that fuel your focus
Final thoughts…
Success is not an overnight process. It takes time, commitment, determination and an enormous dose of faith; it is by far not for the weak at heart but rather for the valiant spirit.
You, my friend are as successful as you believe you are. Your fortitude and tenacity to keep on keeping on even when the world around insist that you quit, must be unrelenting; it demands stamina, confidence and willingness to keep moving forward.
The empowering words of the Bahamas' National Anthem encourages that we press onward to a common loftier goal; but moving onward is of value if you are actually moving towards becoming better.
Remember – your personal blueprint for success is just that, personal. It is crafted from the inner nudging of your heart which speaks the language of your soul. Find ways to connect with that internal conversation and
discern who your life is depending on you to become.
You are your life architect and only you can make it happen.
For your personal copy of the booklet '52 Ways To SkyRocket Your Success Booklet' – contact to www.coachmeforward.com
Questions/Comments are welcome -
Website: www.coachmeforward.com
E-mail: coach4ward@yahoo.com or call
429-6770 P.O. Box CB-13060
Nassau Bahamas