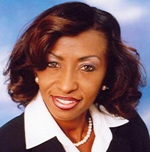 S ome may argue that present economic challenges dwarf in comparison to the insurmountable hardships of war, epidemics and extreme poverty experienced by past generations.
The colorful scrolls of the history are stained with many periods of incredible destitution experienced by travelers of yesterday. And during a time without modern conveniences, these brave souls employed their imagination and faced life in its unrefined form; overcoming so called obstacles and courageously building the foundation on which we have erected our very lives.
Taking a look at the severity of challenges endured by the nation builders of yester year, the question you should ask yourself is - what kind adversities are you personally prepared to face? When life brings moments of uncertainty, are you quick to panic or are you faithfully prepared to overcome?
Thought-provoking questions to ponder as you continue to draw conclusions about today's challenges.
This article seeks to tickle your thinking and inspire a broader vies of the essential ingredients for the dawning of a new era.
The Joy of Birthing Something New…
Consider if you will, that today's challenges are not a happenstance; instead they are an essential component of a natural paradigm shift; which will move you away from a period riddled with fear and panic towards the bliss of faith, confidence and a sense of possibility.
Birthing a new season is akin to the joy and pain of bringing a new life into the world; an incredibly beautiful process in where the mother and team of professionals are fully prepared. More importantly, despite the excruciating labor pains, this power-filled process allows the continuance of human kind.
This truth speaks volumes about our capacity to competently face and overcome life adversities, whether they are economic or otherwise.
The key point here is preparation will always prevail over panic in aiding the successful process of new beginnings.
Here are five points to enable you to become better prepared:-
1. Take stock of yourself
2. Reassess your skills and abilities
3. Clarify your conclusions
4. Accept that you are not exempt from adversities
5. Cultivate your mind to accept change
Remember - it is better to be prepared for an opportunity and not have one than to have an opportunity for which you are unprepared.
Final thoughts…
Despite the endless negative news about today's challenges; we know that generations of the past have successfully faced more severe adversities.
They courageously accepted that they had a duty to bear the burden (responsibility) of giving birth to that particular moment in time; which provided the levels of progress of which so many of us stand on today.
And now this is our time, our moment and the tables have turned, challenging us to employ imagination and creativity so that we too can give birth to another new era; passing a torch of possibility to generation of tomorrow.
I believe that our greatest challenge is to humbly recognize that we are not exempt from life adversities. We must cultivate a broader appreciation that changes are a natural part of life; but it must be endured before it can be enjoyed.
Remember – you are inherently empowered to overcome any obstacle; but you must use your innate wisdom to embrace those opportunities that are hidden within those obstacles.
I have no doubt that economic contractions will cease and a brand new era of unlimited possibilities will emerge. You must decide now that you will not panic; but instead you will take this time to become better prepared. And as always only you can choose.
Use your personal power to make something better happen.
If you are ready to become better prepared for life-challenges, please send an email to coach4ward@Yahoo.com or call 429-6770.
Michelle M. Miller is a certified Life-Coach and Stress Management Consultant. She is the Principal Coach of the Coaching Studio, which located on Madeira Street, Palmdale. Questions or comments can be sent to P.O. Box CB-13060 – email – coach4ward@yahoo.com or telephone 242-429-6770.