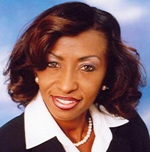 Most people put off achieving the things that they desire because they have little faith in their own possibility. What about you? What have you concluded is possible for your life? What does your ideal life look like?
Designing your best life begins by you acceptance of a new truth about yourself. The story that you have bought and are currently replaying is mostly made up by others; your parents, teachers etc. Like many other, you have had little input in what you call the story of your life. Who you are and what you can achieve.
The beauty about life is at any point you can shift, change, adjust, adapt, recreated and or redesign. Life offers you unlimited 'do-over' and there are no maximums. At any time you can stop, reassess and set a new course for your life.
Designing Your Best Life
Mapping out your journey is an essential first step. In the story Alice in Wonderland she asked Cheshire Cat – "Would you tell me please, which way I ought to go from here?"
"That depends a great deal on where you want to get to." said the Cat
"I don't much care where..." said Alice
"Then it doesn't matter which way you go." said the Cat
Every planned journey has a defined destination. The successful pursuit and achievement of your desired life begins with knowing where you intend to go. But it is important to understand where you are now. It's like the color-coded maps in a grand mall which tells you where every store is located and where you are in proximity to each store, with a big You Are Here sign.
Knowing where you are now, will enable you to effectively advance to your desired destination.
Unlike Alice, you must clearly articulate your objectives and determine realistic goals that feed your need to succeed. Each of these objectives will require you to support your vision with creative action.
Final thoughts…
When it comes to designing your best life, you are the architect and author of your plan and its successful execution lies within your hands. You have the personal power to make something better happen.
If you are serious about reinventing yourself, and are you willing to commit to the process of building a new you, then you are the ideal candidate for my upcoming No Excuses Goals Program. Please send an email to coach4ward@Yahoo.com or call 429-6770. Seats Are Limited!