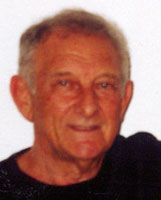 I was pleased to see the

Miami

Herald

carried an interesting article on its front page about ancient crocodiles and other exotic creatures in the early Bahamas. It has long been known that crocodiles existed in the blue holes of the Bahamas but never has evidence of them been found in such numbers.
About thirty years ago, in the caves of Grand Bahama, Spelionectes lucayensis, a previously unknown crustacean, that looks like a swimming centipede was found. The small creature now forms a new class of marine life.
Ponce de Leon took note of the water-filled caverns in the Bahamas when he visited in 1513 and that is probably why he left two men on Grand Bahama Island to look for the Fountain of Youth. However when arrived back in Puerto Rico they were so emaciated that it was clear to everybody they had failed to take years off their age! Your readers might be interested to know that the Lucayan Indians (the people that Columbus first met when he came to the Bahamas) practiced a strange form of underwater burial and evidence of this has been found in many of the same underwater blue hole caves in the islands.
The underwater caverns under the island of Grand Bahama incidentally, were once the longest charted underwater cave system in the world. To read more about the caves of the Bahamas your readers might like to refer to Rob Palmer's excellent book ' Blue Holes of The Bahamas' . Also the National Geographic Magazine in 2010 included an excellent article on Bahamian blue holes.
Peter Barratt
Incidentally it was exactly 500 years ago that Ponce de Leon visited the island. The historic event has passed almost without comment on the island.
Peter Barratt is an architect/town planner who was formerly in charge of the development of Freeport. He writes with first-hand knowledge of the Bahamas having first visited the country in 1960. Because of his long experience in the islands he has been able to record many interesting insights, observations and historic moments that readers should find intriguing.

He has published several books about the island nation: Grand Bahama, Freeport Notebook and Bahama Saga, (the latter a historical novel about the islands). He has also written a full colour work entitled: Angelic Verses and two other works are near publication: The Port at War and St Peter Was Never There.
Disclaimer: The views expressed here are solely those of the author in his/her private capacity and do not in any way represent the views of TheBahamasWeekly.com