Last Updated:

Feb 6, 2017 - 2:32:04 PM
---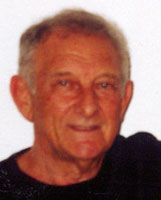 This article was first drafted in 2007, only a few items have been updated. The report was recently shown to a former Chairman of the Port Authority who said that most of the points were already being discussed or were 'in hand'. Please judge for yourself.
PLANNING FREEPORT FOR THE NEXT 40 YEARS
From 1955 to 1975, an interlude of a mere 20 years, Freeport grew out of a virgin pine forest to become the undisputed second city of the Bahamas. A check list of the milestones of these early years is too long to enumerate but suffice it say Wallace Groves and his associates developed a deep water harbour, a major international airport and a thriving fully serviced city of some 30,000 souls. They also made Grand Bahama a major tourist destination. This was achieved by careful planning for the most part initiated by Groves himself. After he retired the Planning Department was dissolved and remains non-existent to today.
If there is to be a resurgent Freeport there is a long list of items, both major and minor, that should be planned and executed by a newly instituted Planning Department. Though some of these matters are already under consideration it might be a good idea to review them again for discussion and action in the public arena. (It should be noted that the items, listed below, are in no particular order and the list is certainly not exhaustive):
The Port should be prepared to take legal action if persons are found in violation of the

Freeport Building Code

since, if the Port does not show it is serious about violations, it is doubtful the new revised Code will have the desired effect. A Committee should be instituted to review and update the Code as necessary.


A new

Freeport

Development Code

is also required (incorporating the old Town Planning Regulations), the new document should be readily understandable and not read as though it was drafted by a constitutional lawyer! (The Turks & Caicos have an excellent Development Code that was drafted under the auspices of the UN that was recently transcribed and shared by the author with the Port Authority).


Based on our recent experience of hurricanes, publish an

updated

list of do's and don'ts for developers, ie do install integral working hurricane shutters, do not plant unsuitable exotics (like Norfolk pines and other exotics that are easily toppled in high winds, desist using pan tiles, etc), and require, by Code, all ancillary elements that can act as missiles (like garbage cans) be capable of being secured.


The reef opposite the Lucayan Beach has been almost totally destroyed and we can be fairly sure the human element is to blame. Before it is too late we should try to preserve what little is left of the reef by prohibiting anchorage and instead providing mooring buoys at the few good remaining reef sites (and if possible discouraging diving and intensive site visits).


In the long range planning of the Port Authority I believe sight should not be lost of the idea of being involved in the creation of the Grand Bahama/Abaco Causeway. The causeway may not be a matter of 'if' but more a matter of 'when' (and, as a first step, we might continue to study the possibility of exporting electrical power to Abaco). (And there are many other advantages that have been discussed in a separate study. Just one might be mentioned and that is that a physical connection between the islands might also save lives if, in time of cataclysmic storm, mass evacuations are found necessary).


In connection with the new Grand Bahama Highway bridge over the Grand Lucayan Waterway consider constructing a boat ramp and marine service station nearby. Incidentally there is an urgent need for more public boat ramps! A new bridge would pay for itself in the value it would create east of the Waterway.


The Port Authority might adopt a policy to maintain unused buildings like Blair House, Discovery House, Shannon Country Club, etc. for community purposes. It would be better that they were inhabited by financially disadvantaged people than just left to deteriorate!


Preserve the Hermitage (an old Baptist Church dating from 1902). This building is almost certainly the oldest structure in the Port Area and is urgently in need of preservation as a historic landmark.


Resurrect the idea of a Film Colony and make it into a visitor attraction (like Popeye Village in Malta)


The Port and City Council might give every encouragement to the establishment of museums, each genus of museum should be officially accredited so that there is little or no 'overlap' and special care must be given to ensure that they will be properly administered and maintained full time. Long experience shows that visitors to new places will seek out museums especially if they feature the local culture.


Resurrect the

Grand Bahamarama

folklore show which might incorporate a (twice weekly?) Junkanoo parade and museum.


Review the Our Lucaya hotel complex with a view to making it more functional and attractive to visitors. A separate study might look into the parking situation in the 'Lucayan Strip' (and surely we can come up with a better name!)



In association with the new cruise ship site the Port might consider creating a working lighthouse on the shallow portion of the reef opposite the Lucayan Beach/Rand Compound. Such a lighthouse would have both a positive practical and aesthetic purpose (and have the added function in serving as a picnic retreat). The lighthouse might be protected with a prefabricated concrete sea barrier that might be expanded to an artificial island. Care obviously would have to be taken to avoid ecological disturbance but this would not be difficult if the lighthouse was largely prefabricated (like Great Isaac Light built in the Victorian era). The lighthouse island must be carefully developed of course so as to create zero turbidity and other detrimental effects to the marine environment.
The Port Authority might commission aerial photography to be taken of the present development in Freeport to update planning base maps that can also be used so that 'Code Enforcement' can be introduced; clearly identifiable vertical control monuments should be in place so builders and others can easily check building site elevations.


The Port might also take the initiative and build basic warehouse-style buildings for new industrial licensees. Many small licensees wish to avoid the inconvenience of going to an architect and then a contractor to build minimal structures, the same could probably apply to small neighbourhood shopping centres. The end result of this would be more acceptable architecture (in conformance with the architectural design booklet mentioned above) and fewer half-finished buildings.


A perennial idea worth revisiting might be to encourage the re-activation of the refinery now that there is a deficit in world-wide refining capacity. Hurricane Katrina might persuade some oil companies from putting further capacity in the Gulf Region. Once a refinery is re-established, symbiotic petro-chemical industries should be encouraged to locate plants in Freeport.


The Grand Bahama Sports Centre should capitalize on the world-class athletic prowess of Bahamians to provide more facilities so that national and international events might be staged in Freeport. A study should be made to make the facility media-friendly. Additional parking will almost certainly be necessary but this might be 'shared' with a neighbour that could use the parking space at different times from the GBSC (for example a church).



Revisit the idea of establishing an 'international' university in Freeport. (The Freeport community seeing the need once raised a million dollars of seed capital for such a project but the idea was discouraged by the government of the day). A few years ago there was a brief exploration into establishing a kind of international overseas campus in Freeport with the suggestion that the campus might be a private institution allowing selected accredited foreign universities to participate by providing students and faculty. Courses offered would be open to all enrolled students and obviously Bahamian students and faculty would also be encouraged to participate. (Some universities might use the facility as a summer school while others might like to have a adjunct in a sub-tropical location where they might be pursue marine studies, tropical medicine, etc)
- Freeport might adopt distinctive street signs,
- use distinctive colours in our buildings,
- advance a more compatible architectural style for our buildings,
- arrange to have our roads bordered by colourful flowering trees, etc.
- another simple idea would be to reinstall the Ranfurly Circus signs (displaying the Ranfurly coat of arms) to make the Circus into a memorable even iconic focal point. A better fountain and permanent flagpoles should be installed as a minimum.
- install similar signs at Independence Circle, at the new East Mall roundabout and at the circle in front of the Court House, etc.
- also consideration might be given to the installation of historic markers at places like Pine Ridge, the 'Pink House', the Hermitage and so on, local people and tourists might find this both interesting and informative.
And, just a final thought, if we are really serious about encouraging people and businesses to locate in Freeport, might I suggest the Port Group open 'sales/ information offices' in Miami, New York and London (as previously) – and also in Nassau and possibly Hong Kong(!) Many people from South Florida are incredulous when told that only a hundred miles from Florida there is a place that is virtually tax free!

Peter Barratt is an architect/town planner who was formerly in charge of the development of Freeport. He writes with first-hand knowledge of the Bahamas having first visited the country in 1960. Because of his long experience in the islands he has been able to record many interesting insights, observations and historic moments that readers should find intriguing.

He has published several books about the island nation: Grand Bahama, Freeport Notebook and Bahama Saga, (the latter a historical novel about the islands). He has also written a full colour work entitled: Angelic Verses and two other works are near publication: The Port at War and St Peter Was Never There.
Disclaimer: The views expressed here are solely those of the author in his/her private capacity and do not in any way represent the views of TheBahamasWeekly.com
Compiled by Peter Barratt, Island Planning Consultants, 28 August 2005. Updated 5 September 2007.





© Copyright 2014 by thebahamasweekly.com

Top of Page